Chlorella Benefits
Chlorella is the natural solution you've been searching for to support your heart health, immune system function, and natural waste elimination process. This superfood is packed with essential nutrients that your body craves to thrive.
Chlorella's high Vitamin D levels are key to maintaining strong bones and optimum calcium absorption. Its antioxidant compounds are also highly effective at neutralizing harmful toxins and free radicals.
Incorporating chlorella into your diet is a smart choice, as it is an excellent source of iron, which encourages cell renewal and regeneration while supporting heart health. Chlorella's benefits extend to multiple facets of your body.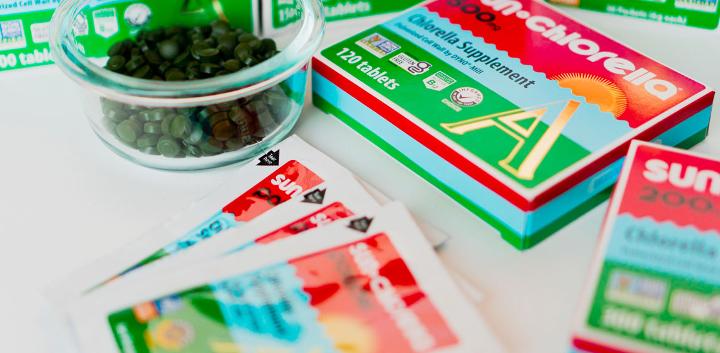 For those looking to boost their mood and energy, chlorella is a fantastic source of Vitamin B12. This nutrient also promotes healthy hair, skin, and nails. Vegans and vegetarians will be pleased to learn that chlorella contains bioavailable B12, also known as Active B12.
Finally, chlorella's chlorophyll content is truly remarkable. This compound has been shown to reduce cholesterol levels and support the body's natural purification process while bolstering immune system functions. With chlorella, you can get your daily dose of chlorophyll equivalent to 2-2.5 cups of spinach or kale per serving.
Sun Chlorella Super Berry Bowl


Ingredients for the bowl:
1/2 cup frozen blackberries

1/2 cup frozen raspberries

1/2 cup frozen blueberries

1/2 cup frozen halved strawberries

1/2 cup coconut milk

1 banana, sliced
Ingredients for assembly:
1 banana sliced thin

1/4 cup flaked coconut

1 1/2 cups sliced mixed berries such as strawberries, raspberries, and blackberries

1/4 cup fresh mint leaves

2 tablespoons chia seeds
Instructions:
Combine all ingredients in a blender and puree, scraping down sides as needed, until smooth, about 1 minute.

Divide between two bowls and top with sliced banana, coconut, berries of choice, mint, and chia seeds.

Serve immediately and enjoy!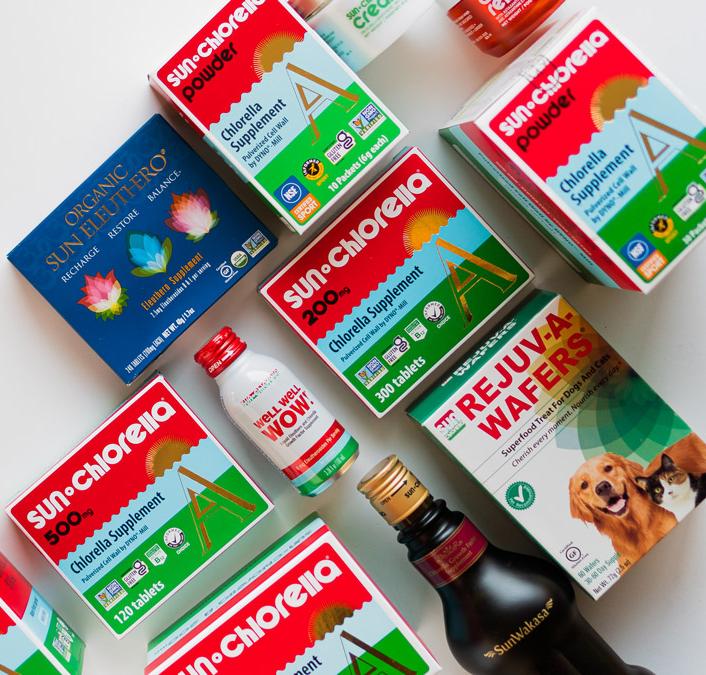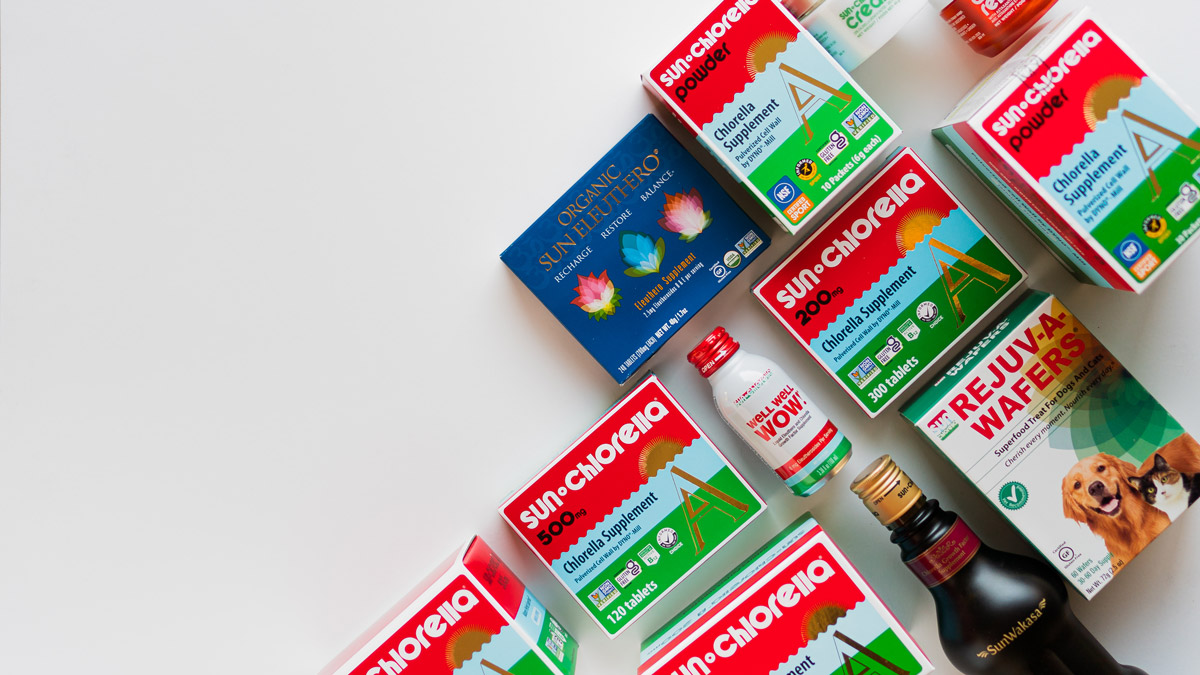 Ready to Find Your Chlorella?
---
Find the best chlorella that fits your lifestyle. Sun Chlorella offers easy-to-take, small and larger tablets and powder form.

---