We are experiencing some technical issues with our website orders. If you experience any issues, please call us at 1-800-829-2828 ext. 2455, M-F 8:30am-5pm PST.
Or leave us an email at [email protected] We will be happy to place your order for you.
Tablets, Tea and Extract
Sun Chlorella offers eleuthero products in 3 convenient options. Infuse Your Mood Tea, for when you want to wind down and savor a cup of hot tea. Convenient Organic Sun Eleuthero Tablets, for those busy on-the-go mornings, or Sun Eleuthero Extract for concentrated eleuthero power and faster results (7mg eleutherosides per serving compared to 2.5mg with tablets).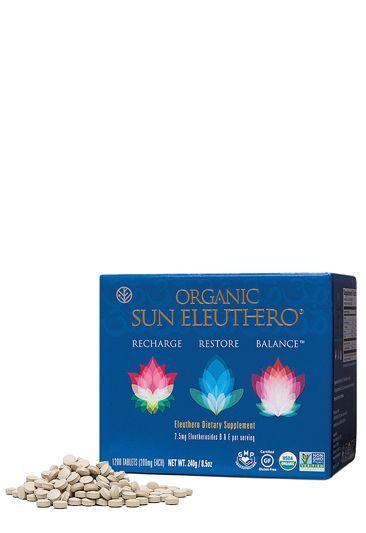 Sun Eleuthero 200mg Tablets
240 tablets
12 tablets per serving
$36.25 (20-day supply)


Sun Eleuthero 200mg Tablets
1200 tablets
12 tablets per serving
$135.50 (100-day supply) Sun Eleuthero Extract
33.8 fl. oz/1 ltr
1 fl oz. per serving
$178.95 (1-month supply)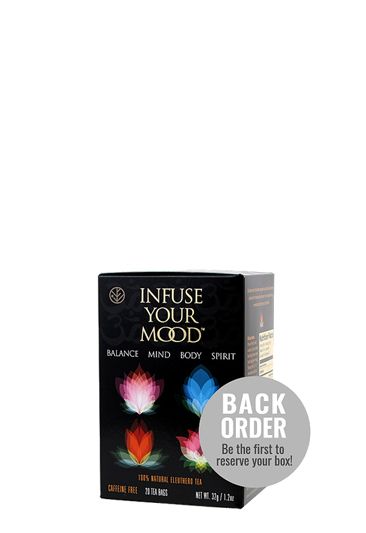 Infuse Your Mood Tea
20 tea bags
1 tea bag per serving
$8.95 (20 servings)


The Power of Eleuthero
Eleuthero, an herb, is an "adaptogen" which can help support your body during times of physical exertion and occasional stress. *
As one of nature's finest adaptogens, eleuthero can also help promote physical and mental stamina, as well as your overall well-being. It can also support your quality of sleep! *
Eleuthero has been enjoyed by traditional Eastern cultures for thousands of years for its benefits.