Join the Health Revolution!
Sun Chlorella provides a variety of wellness products including our chlorella, eleuthero, skin cream and pet health products.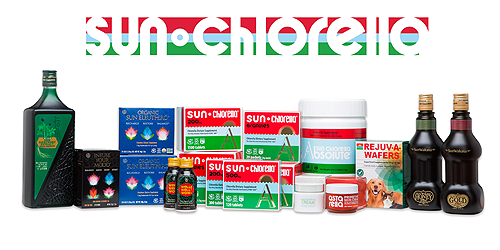 Sun Chlorella supports many organizations through direct sales and distribution throughout the U.S. This allows us to offer the best solution and terms for our retailers and wholesalers, which includes healthcare professionals and individually owned and operated businesses.
Whether you are a grocery market, health & fitness provider, vitamin and supplements boutique or a national chain of franchise retailers, we are ready to help you reach your goals in support of health and wellness for all. Join the health revolution and start selling the #1 brand in chlorella today!
Sun Chlorella USA is proud to support these and other organizations around the world.

Contact Sun Chlorella Today!
Call 1-800-829-2828 ext. 4382 or click here to send a message.
Let's discuss your needs and how Sun Chlorella can expand your premium, whole-food and supplements product line!