Chlorella & Eleuthero Extracts
Supercharge your immune system
Consuming Sun Chlorella got a whole lot easier and quicker. Get all the health benefits of chlorella from our ready-to-drink extracts! Our eleuthero and chlorella extracts may help empower your body with mental clarity, physical endurance, and long-term focus—all in one tiny little shot!

Shop Our Classic Liquid Chlorella And Eleuthero Extracts
Chlorella Growth Factor (CGF)
Purification & cell rejuvenation
CGF is a unique nucleotide-peptide, providing your body with a concentration of nucleic acids that help support cellular repair and renewal!*
Our extracts contain a concentrated amount of CGF, with Sun Wakasa Gold Plus being the most potent.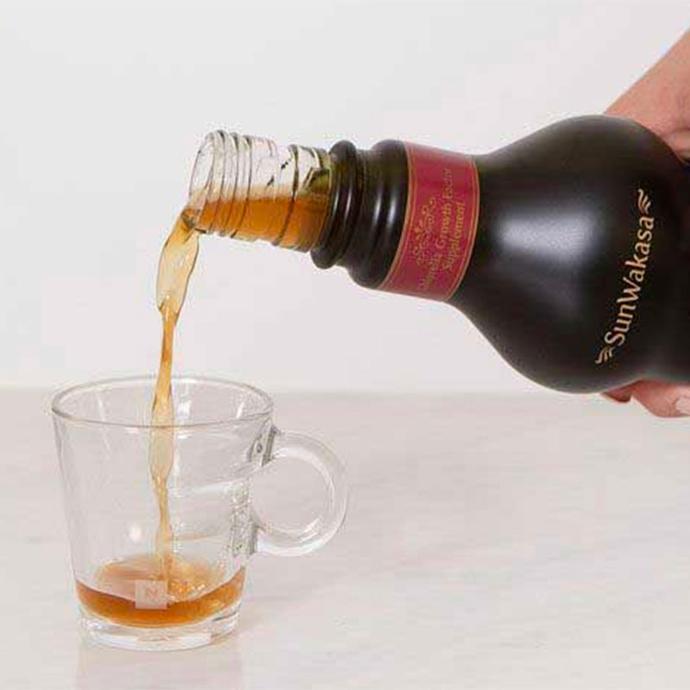 What Is Chlorella Extract?
---
Chlorella Vulgaris extract is a type of green algae that is low in fat, contains protein, and rich in antioxidants. It can be taken as a dietary supplement or mixed into food as a natural purifier and cleanser.
This herbal supplement can promote red blood cell production and heavy metal removal from our bodies. It may also boost our immune system by providing essential nutrients like vitamin C, vitamin B12, iron, copper, magnesium, manganese, and omega-3 fatty acids.
---
Eleuthero Extract
One of the most potent adaptogens!
Eleuthero is an adaptogenic herb. It can help your body cope with and adapt to occasional stress.
Our eleuthero comes from a plant root with concentrated potency and is not artificially cultivated like a typical eleuthero.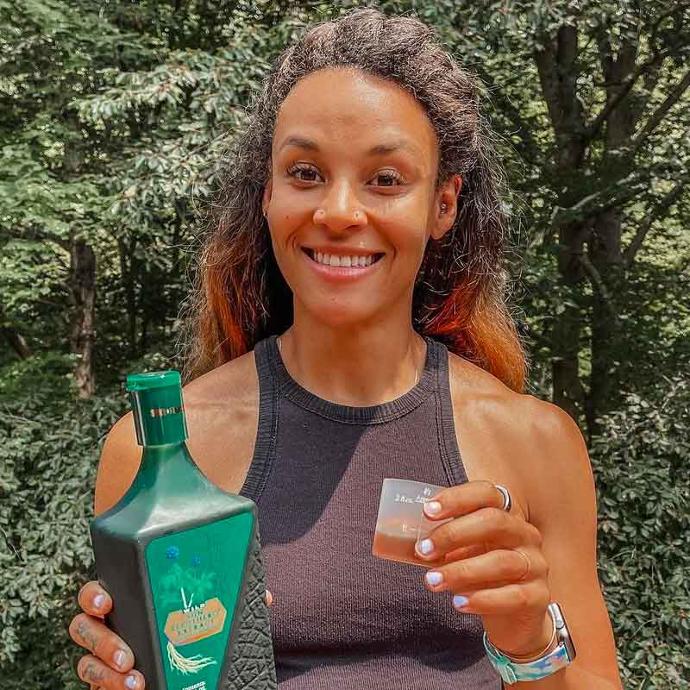 What Are The Eleuthero Extract Benefits?
---
Eleuthero, a.k.a. Siberian ginseng (not to be confused with Asian ginseng), is a herbal extract traditionally used in Chinese medicine to help improve energy, circulation, and immunity.
Caffeine and stimulants only leave you feeling drained and exhausted. With Sun Chlorella extract, you can now sustain your focus without worrying about caffeine-induced blood sugar spikes and heart diseases.
---
CGF + Eleuthero All-in-One
Overall health in a ready-to-drink bottle!
Well Well Wow! combines our signature eleuthero root and Chlorella Growth Factor (CGF) extracts in a single grab-and-go bottle.
With twice the amount of eleuthero than our eleuthero tablets + CGF, this powerhouse drink will leave you feeling Well… Well… Wow!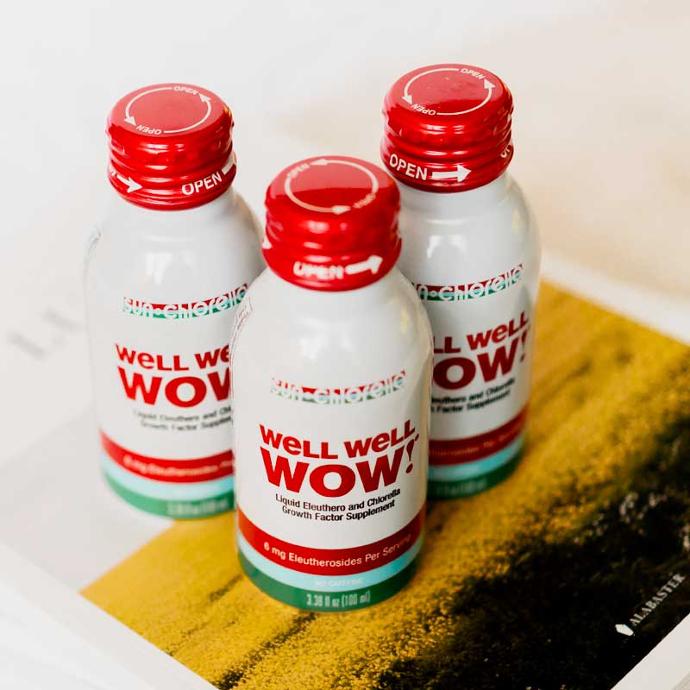 Our Eleuthero And Chlorella Liquid Extracts Are For You
---
If you're an on-the-go person who prefers the convenience of chlorella in liquid form

If you're having a particularly demanding time at work or school

If you want to reap the benefits of our herbal supplements faster

If you want to take your health up a couple of notches

If you appreciate the flavor and results of our chlorella

---
Ready to experience these classic chlorella extract benefits on your own?
Incorporate Sun Chlorella supplements into your daily routine for optimal wellness today.

Disclaimer: Chlorella extract is generally safe for most people, but it can cause digestive upset in some.
Consult with a healthcare provider before using our extracts, and discontinue use if any side effects occur.

Unlock Our Best Deals
Start saving 25% today!
Save 25%
Save on every order
Monthly Raffle
Automatically enter to win a prize
Flexible Plans
Pause or change at anytime
Get Delivered
50% off shipping