300 Tablets
15 tablets per serving
$38.25 (20-day supply)


1500 Tablets
15 tablets per serving
$165.00 (100-day supply)



120 Tablets
6 tablets per serving
$38.25 (20-day supply)


600 Tablets
6 tablets per serving
$165.00 (100-day supply)


Granules
Sun Chlorella 3g Granules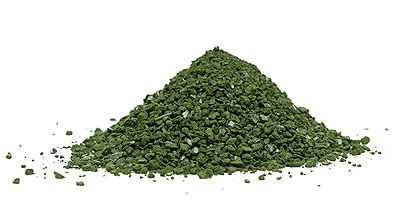 20 Packets
1 packet per serving
$38.25 (20-day supply)


100 Packets
1 packet per serving
$165.00 (100-day supply)
Powder
Sun Chlorella 6g Powder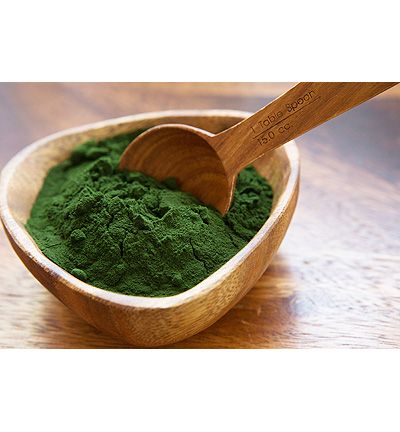 1 Packet
1 packet per serving
$3.00 (1-day supply)
30 Packets
1 packet per serving
$89.95 (30 - 60 day supply)
CLICK TO VIEW SALE PRICE!
1 Kilogram
167 servings
$420.00 (5 1/2 - 11 month supply)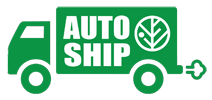 Save 30 to 40% with AUTO SHIP!


SUN CHLORELLA - A TRUE SUPERFOOD


Chlorella Growth Factor – Cellular Rejuvenation

Sun Chlorella also contains Chlorella Growth Factor (CGF), a unique DNA and RNA complex that provides the building blocks cells need to rebuild, repair and rejuvenate. With a higher concentration of nucleic acids than any other food source2, CGF gives your cells key nutrients for healthy regeneration. Chlorella Growth Factor (CGF) is a unique nutrient that can only be found in the amazing single-celled green algae, chlorella.*

Vitamin and Mineral Support – A True Superfood
Sun Chlorella is nature's perfect superfood. Chlorella is an abundant source of the antioxidant vitamin A (beta-carotene), one of the most powerful antioxidant vitamins. Vitamin A helps to rid toxins and free radicals, which harm healthy cells. It boasts all 9 essential amino acids and is also a good source of Vitamin D, B2 (riboflavin) and B6 (pyridoxine). It is one of the only plant sources that provide Active B12, the type of B12 we can digest, which is critical for Vegans. Sun Chlorella also contains magnesium, iron, niacin, folate and phosphorus.*
Sun Chlorella contains another antioxidant called Lutein, which is commonly found in brightly colored foods like fruits and deep leafy greens, orange or yellow vegetables. It is most well-known for promoting good eye health by protecting the eyes from oxidative stress and degeneration. Lutein can also be found in anti-inflammatory, cancer-fighting foods including kale, broccoli and many other deep green vegetables. Chlorella is clearly the most powerful natural food you can take daily to support and enhance your immune system function3.*

Fiber – Digestion Made Easy
Fiber is an important nutrient when it comes to digestive health. It works by helping to cleanse the digestive tract by physically removing material and toxins that can build up over time. Taking chlorella daily has been shown to reduce cramps, gas, bloating and diarrhea. Along with fiber, the power of chlorella can help counter inflammation, which can lead to progressive digestive problems. Chlorella also has an affect on boosting the presence of healthy probiotic bacteria in the intestines, which are essential for optimal digestive health4.*
Plant-based Protein – Vegan-friendly
Animal proteins include saturated fats, cholesterol, added hormones and even antibiotics. Diets that rely heavily on animal protein are typically also much higher in compounds that contribute to cardiovascular disease and cancer. Sun Chlorella is a Non-GMO product that is packed with Active B12, fiber, and ounce-per-ounce, has more protein than steak and chicken combined. Active B12 (see infographic) is a crucial nutrient for Vegans because of the limited sources available within a vegan diet5. Sun Chlorella also helps to combat the acidity in our foods because of its high concentration of chlorophyll.*


NEVER RUN OUT OF YOUR FAVORITE PRODUCTS
Join our flexible Auto Ship program and enjoy tons of benefits, every time.

AUTO SHIP BENEFITS:

| | |
| --- | --- |
| - 30-40% off every order | - Access to our quarterly health newsletter |
| - 50% off shipping every time | - Pause your account at any time |
| - Access to exclusive sales and discounts | - Cancel anytime, no questions asked |
Looking for Chlorella Udon Noodles?
[1] Chlorella, Natural Medicinal Algae by Dr. David Steenblock, p. 20 referencing 'Effect of chlorella on fecal and urinary excretion in "Itai-Itai",' Japan Jrnl of Hyg. 1975, 30(10): pp. 77.
[2] M. Drucker, p. 11-12, 16
[3] M. Drucker, Chlorella: The Key To health, Vitality and Longevity. Health and Happiness Publishing. 2002 Greenville, SC. p. 13.
[4] The diverse effects of chlorella, Management, Menu for Mass Feeding, June 1966, reprinted by Scientific Reports on Chlorella in Japan, Silpaque Publishing.
[5] National Institute of Health, https://ods.od.nih.gov/factsheets/VitaminB12-Consumer/, June 24, 2011