To our valued customers, in accordance with LA County Safer At Home order, Sun Chlorella USA will temporarily close down our business operations until at least 04/19/20. Please know that our online store is closed; however, Sun Chlorella products are still available at the following retailers: Thrive Market, Amazon, Vitamin Shoppe, IHerb, All-Star Health, Erewhon, Fresh Thyme, Mother's Market, Sprouts, and select Wholefoods. We understand this may be a frustrating time, so we will have a team to answer any questions you may have starting Monday, 03/23/20. You can reach them by calling 1-800-829-2828 ext 2455 or via email at [email protected] We hope for the health and safety of you all.
Shamrock Chlorella Coconut Butter Cookies
By Aiko Jin
Taking chlorella doesn't necessarily have to be via tablet--our NEW Sun Chlorella Powder can be incorporated into your favorite drinks and recipes! Try these buttery chlorella cookies for the perfect St. Patrick's Day treat!
Who said that the only way to take chlorella is by a tablet? With our NEW Sun Chlorela Powder, you can get as creative as you want. Jazz up your morning smoothie, or incorporate it into your favorite recipes. Here at Sun Chlorella, we love putting chlorella into our desserts. So in celebration of St. Patrick's Day, we made these mini shamrock shaped chlorella coconut butter cookies! Not only are they crispy and buttery, they're also enriched with two powerful ingredients—chlorella, to purify and regenerate your body, and coconut oil, to nourish your body with healthy saturated fats. Treat yourself and your loved ones to a few of these today—your friends may even forgive you if you forget to wear green. Happy St. Patrick's Day!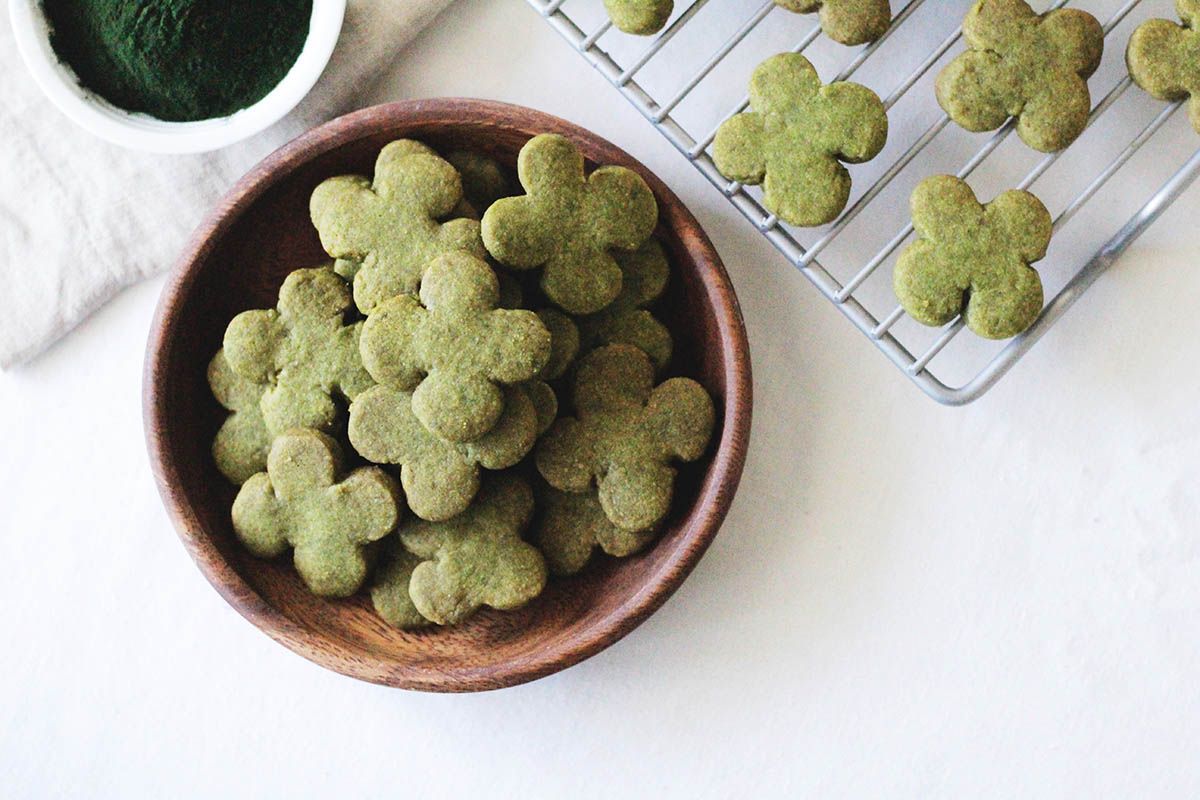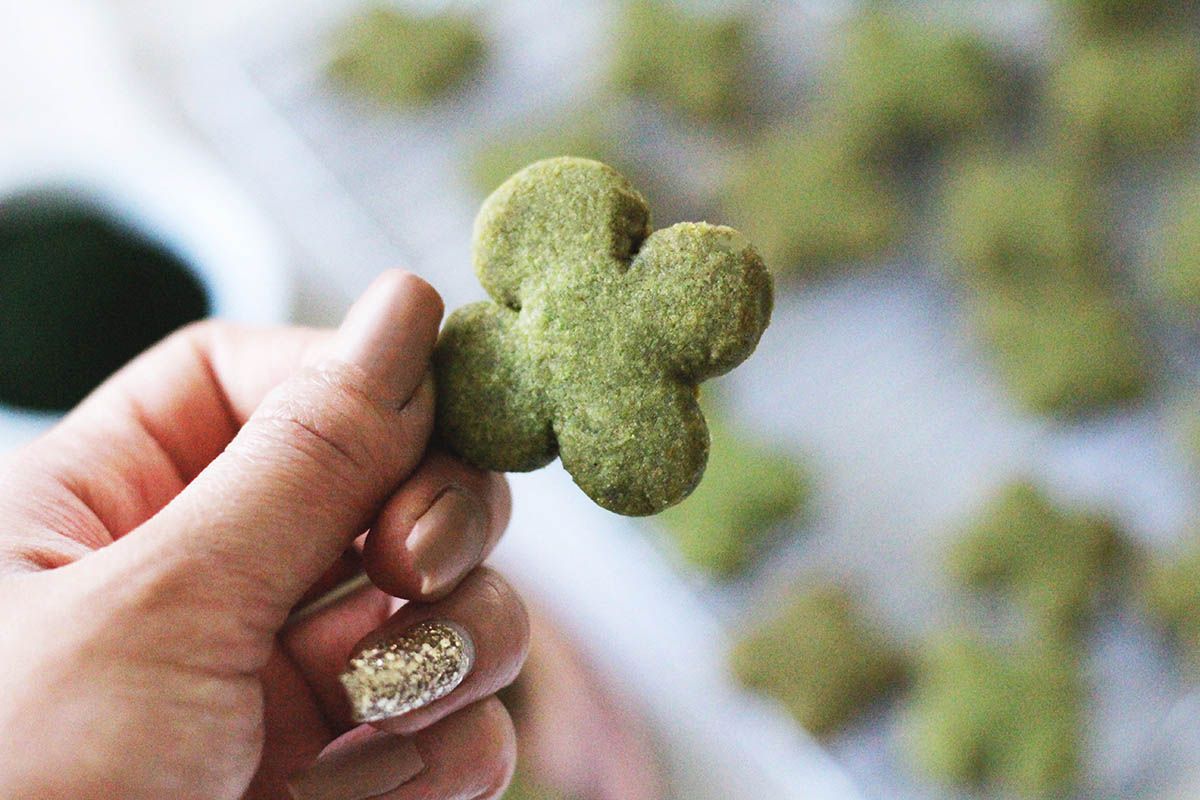 Ingredients:
1 cup room temperature salted butter*
1/2 cup room temperature coconut oil*
3 cups flour (or alt-flour)
2/3 cup packed light brown sugar
3 tsp vanilla extract
5-6 gramsSun Chlorella Powder
Directions:
Preheat the oven to 350 degrees F. Using an electric mixer, beat the room temperature butter on medium speed until smooth. Add the coconut oil and continue beating until smooth. Add the light brown sugar, vanilla extract, and Sun Chlorella Powder until incorporated. Fold in the flour, one cup at a time, until a soft dough forms. Divide the dough into three chunks, and roll each chunk out until it's about 1/4 inch thick. Cut into shapes as desired and bake for 17-19 minutes, or until the edges are golden. Share and enjoy! *For an even healthier alternative, switch to 1/2 cup salted butter and 1 cup coconut oil.  
Author: Aiko Jin