Unwrap the Magic of Health this Holiday Season with
Sun Chlorella's Spectacular Deals!
Free USA Shipping
with any Holiday Deals purchase
One bottle with any Holiday Deals purchase
Free Cutlery Kit
with any Holiday Deals purchase

Free Travel Pack
with any Holiday Deals purchase



Free Recipe Book
with Immune Booster, Stress Buster, or Sun Chlorella Mega Deal purchase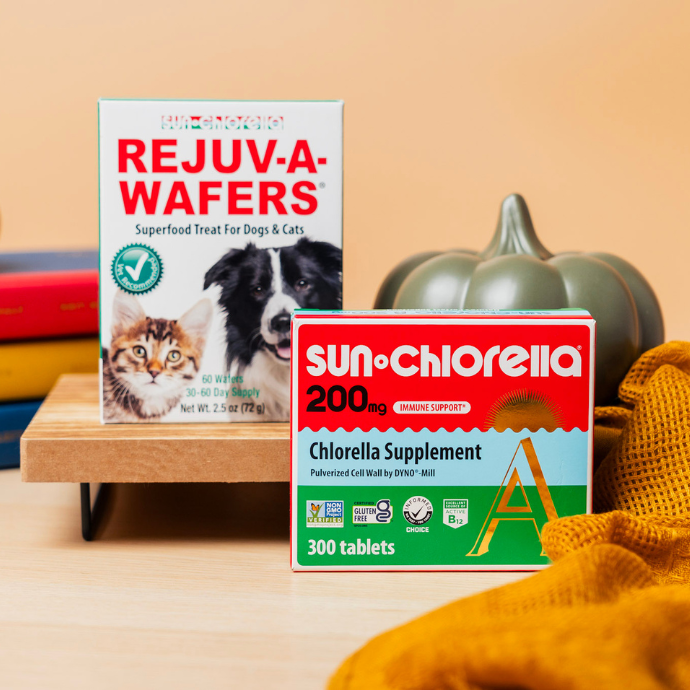 Pets Are Family 27% OFF
$58.99 (Reg. $80.98)
---
Deck the halls with health and happiness, for everyone in your family, including your four-legged pals!

Unwrap the gift of well-being with a 20-day supply of our Sun Chlorella 200mg tablets – the perfect way to keep you feeling your best as you celebrate. And for your beloved pets, our Rejuv-A-Wafers, a superfood treat, will make their tails wag with holiday joy.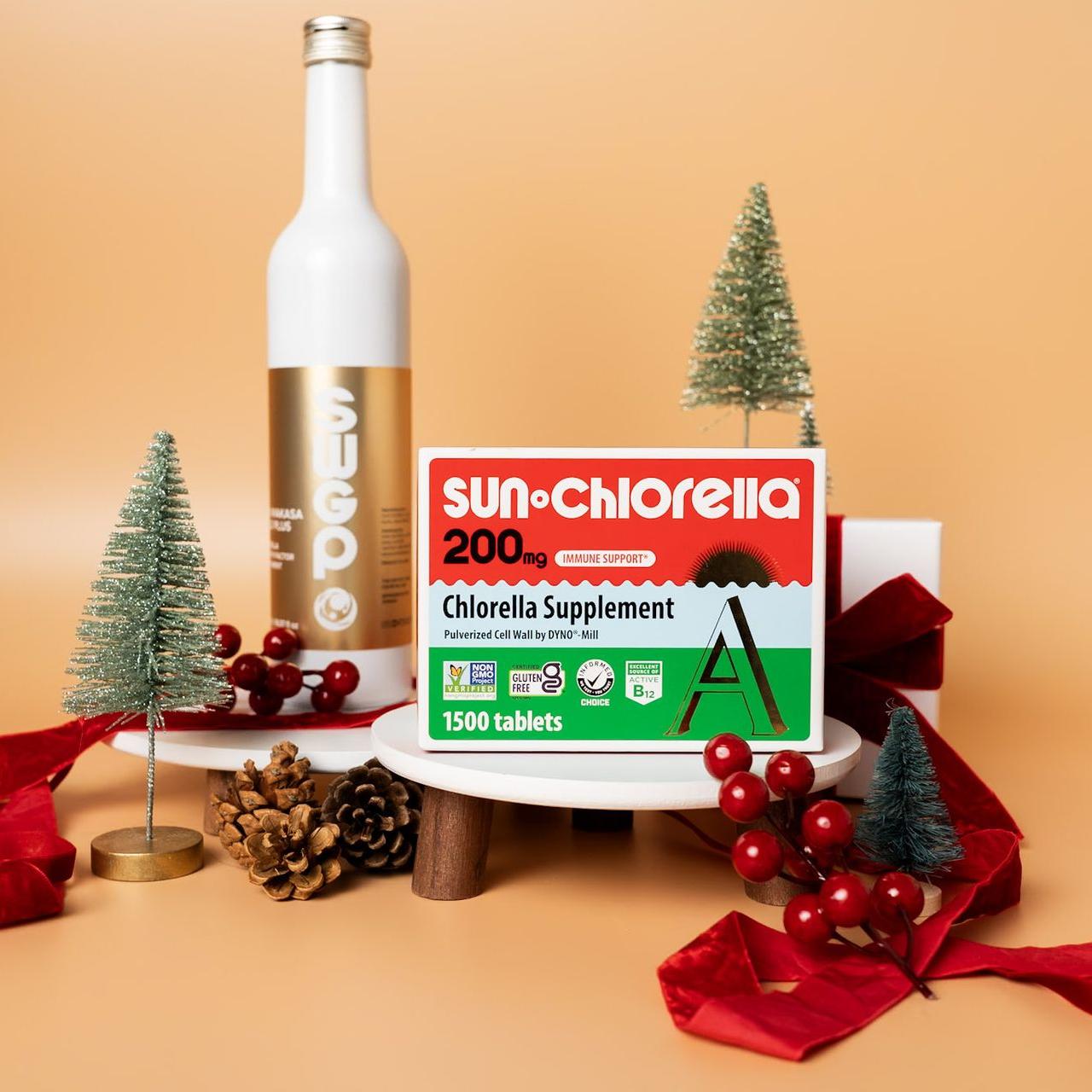 Immune Booster 27% OFF
$266.99 (Reg. $365.98)
---
This holiday season, give the gift of radiant health! Unwrap incredible savings on our best-selling Sun Wakasa Gold Plus extract, the crown jewel of immunity-boosting power. Plus, we're adding a touch of holiday magic with a generous 100-day supply of our Sun Chlorella 200mg tablets!
Harness the power of Chlorella and make your holidays truly majestic!
Fuel & Recover 27% OFF
$67.99 (Reg. $92.89)
---
This holiday, let's toast to a healthier, happier you!

Kickstart your well-being with the refreshing zing of Well Well Wow! and bounce back with the nourishing embrace of Sun Chlorella Powder. It's the perfect duo to help you get energized and feeling fantastic for the holidays!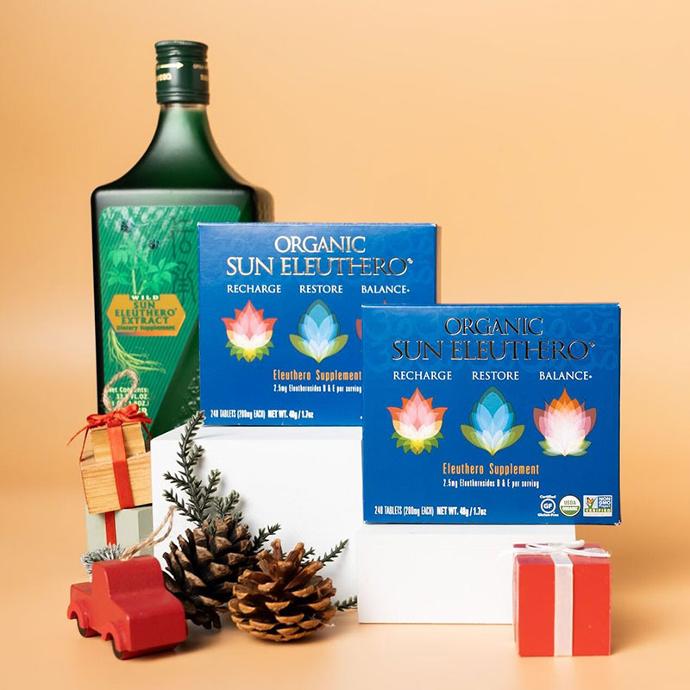 Stress Buster 27% OFF
$201.99 (Reg. $276.97)
---
During this season of celebration, everyday stress can pile up. But fear not! We have the perfect solution to keep your spirits up.
Unwrap the gift of 40 days' worth of eleuthero tablets and the invigorating Sun Eleuthero extract. With this dynamic duo by your side, you'll be ready to embrace the challenges of each day with a heart full of holiday cheer!
Beauty Inside & Out 27% OFF
$90.99 (Reg. $124.98)
---
We believe that true beauty begins deep within. Nourish your body from the inside out with a 20-day supply of our Sun Chlorella 200mg tablets and our Sun Chlorella Cream.
Make self-care a part of your celebration, and let your beauty shine as bright as the season's lights.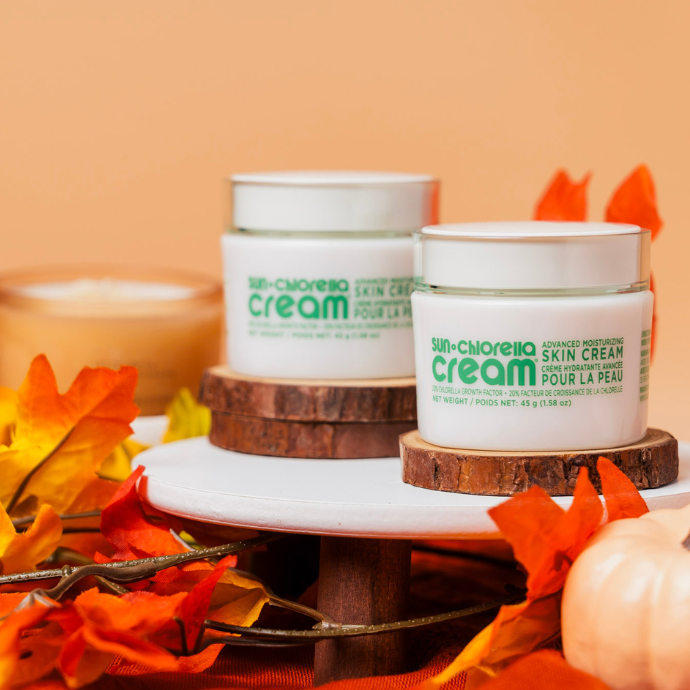 Radiant Skin 40% OFF
$99.99 (Reg. $165.98)
---
Let your skin dazzle as you do, with not one, but two Sun Chlorella Creams!

Infused with the enchanting Chlorella Growth Factor (CGF), it's the secret to nourishing your skin and keeping it hydrated. Revel in the joy of having soft, radiant, and evenly-toned skin, even during the winter's chill.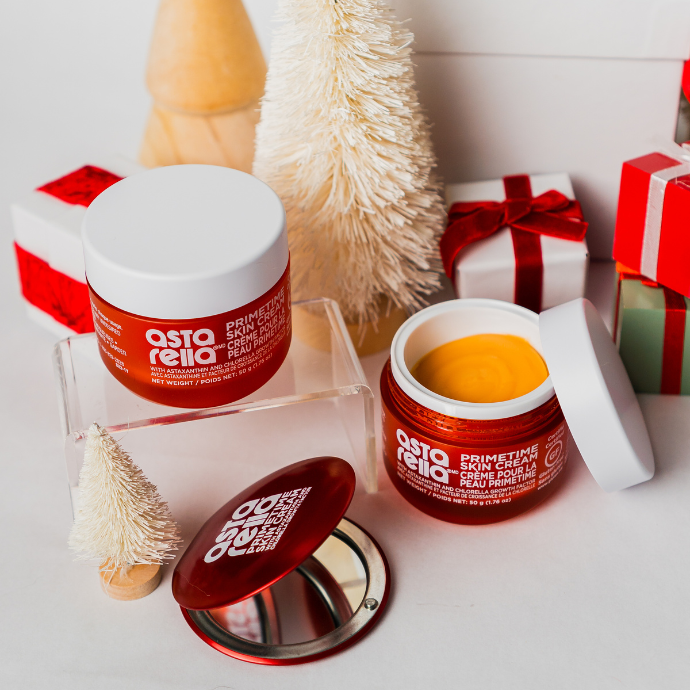 Timeless Glow 50% OFF
$92.99

(Reg. $185.98)
---
Don't miss this special opportunity to make your holiday season even brighter!
Unveil the magic of revitalized, radiant skin with our 2-for-1 deal on Astarella Primetime Skin Cream, a splendid fusion of astaxanthin and Chlorella Growth Factor (CGF). It's your secret to achieving that holiday radiance that will turn heads.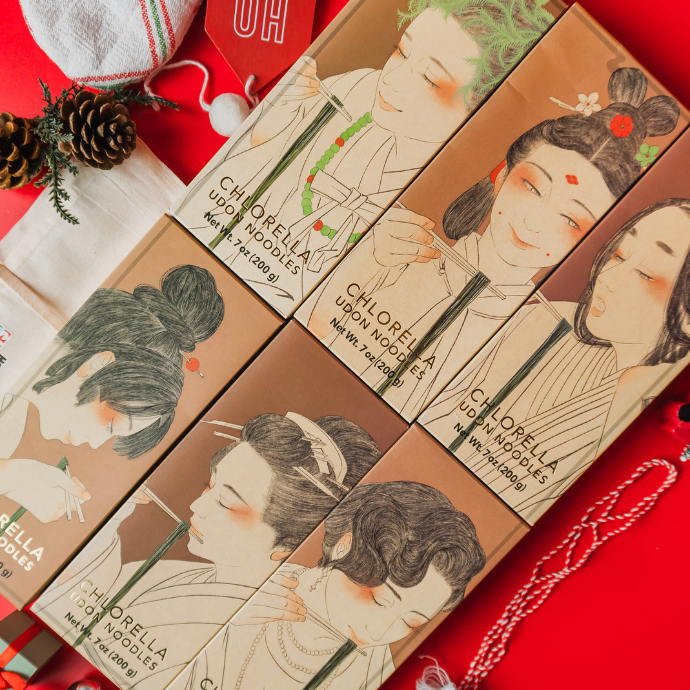 Chlorella Udon Noodles - Japanese
History Collection 28% OFF
$42.99 (Reg. $59.94)
---
Indulge in a taste of the past and a touch of chlorella magic.
Six different periods of Japanese history grace the boxes of our chlorella-infused udon. Our noodles are delicious with a versatility that can make any home-cooked meal gourmet.
Collect all six designs and embark on a delightful exploration of Japan's rich heritage!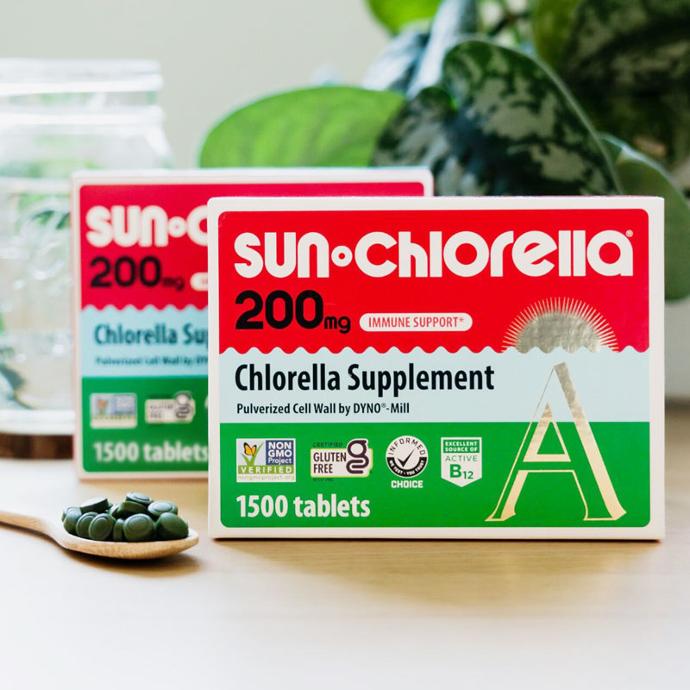 Sun Chlorella 200mg Tablets Mega
Deal 28% OFF
$520.00 (Reg. $719.96)
---
Celebrate this season of health and joy with our special Sun Chlorella Tablets Mega Deal – the perfect gift to kick off a vibrant New Year!
This Mega Deal is a delightful way to transform your holidays into a wellness celebration, whether it's a gift for yourself or a loved one. Jumpstart a healthier, happier you in the coming year with this exclusive offer!
2023 HOLIDAY DEALS are valid until January 31st at 11:59 p.m. (PST) or while supplies last. Taxes apply. Free standard shipping on any HOLIDAY DEALS website orders applies to USA orders. $25 DDP (pay duties now) shipping applies to all Canadian orders. This promotion cannot be combined with any other promotions or offers. Sun Chlorella USA has the right to change or terminate this promotion without prior notice. No limit on purchase quantity.
All sales are final. No rain checks, exchanges, refunds, or returns are accepted.