MSRP: $59.94
SALE: $50.95 + free cutlery set!  15% OFF! 
In celebration of our 40th anniversary, we're excited to release the Japanese History Collection of Chlorella Udon Noodles! New look, same great taste!

The collection consists of six different trademarked packaging designs, inspired from different eras in Japanese History. 
This limited-time offer saves you over 30% off regular price. You'll receive 6 boxes of Chlorella Udon Noodles plus a free eco-friendly bamboo cutlery set!   
You'll love seeing green in your dishes! These versatile noodles work well with your favorite hot or cold pasta recipes! 
DELICIOUS UDON NOODLES PACKED WITH THE WELLNESS OF SUN CHLORELLA
Only four ingredients 

Plant-based

Good source of Vitamin D

Contains Iron

Made with premium unbleached wheat flour

Contains the nourishing benefits of green superfood, chlorella (2g per serving, equivalent ten 200mg Sun Chlorella tablets)!
WHAT DOES IT TASTE LIKE?
Mild umami flavor, pleasantly salty, delightfully chewy. Sealed to perfection for fresh flavor! Created in collaboration with the renowned noodle company, Ishimaru Seime, these noodles are sure to delight your taste buds!
WHAT IS CHLORELLA?
Chlorella is a single-cell, freshwater green algae containing a full spectrum of nutrients. It contains one of the highest chlorophyll concentrations of any plant on Earth.  

Click here for more information about the Japanese History Collection!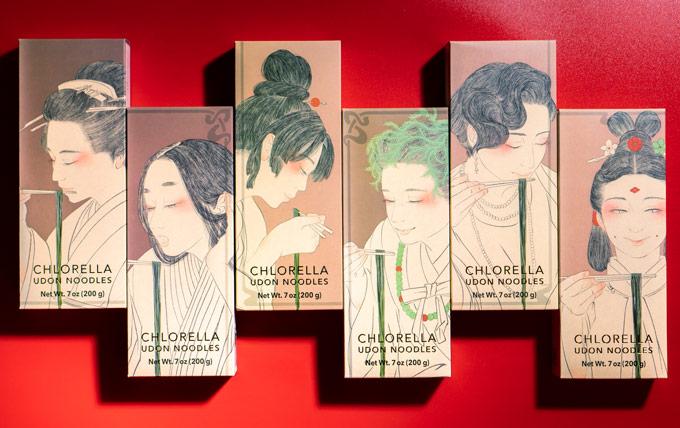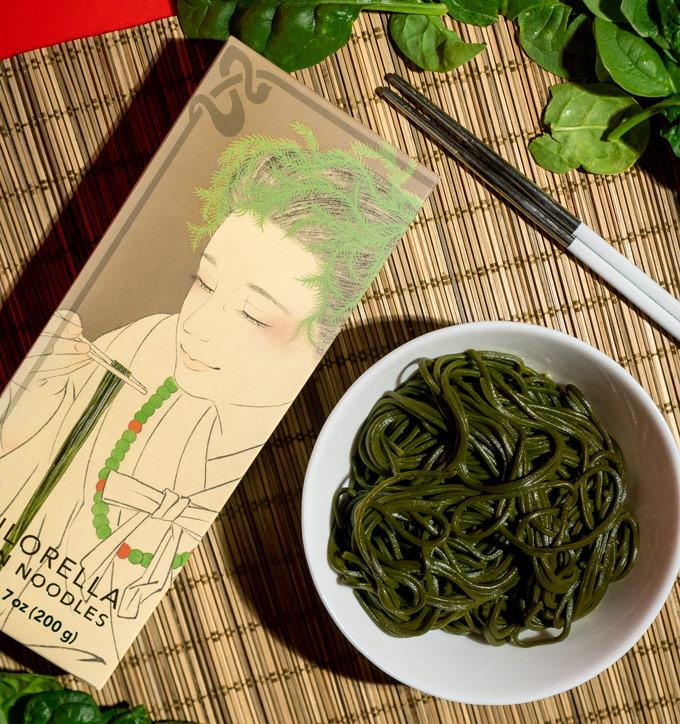 Chlorella Udon Noodles 
Creation
Share your recipes on social, tag us @sunchlorellausa or
use #mysc for a chance to be featured.