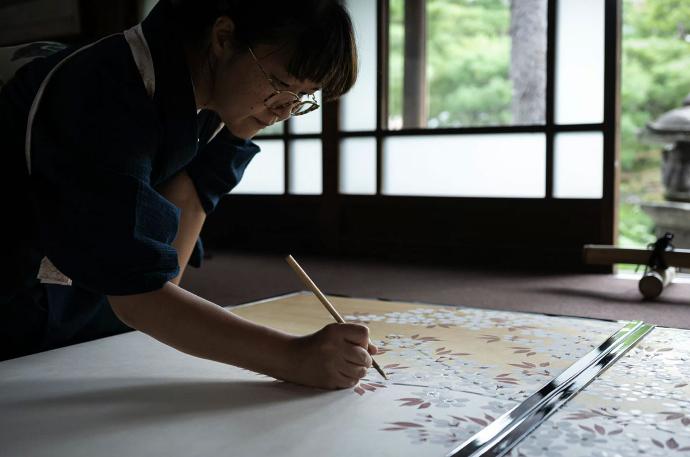 THE JAPANESE PAINTER
TAMAJU
Born: Emi Isayama, 1980 in Osaka, Japan
Completed postgraduate at Kyoto City University of Arts, specializing in Japanese classical paintings and replication, and the preservation and restoration of cultural heritages.
Studied the classical brushwork skills of 'RINPA' artists and their profound theme behind the works depicting the ephemeral beauty of seasonal transition in nature.
Received the Kyoto City Rinpa Award for the work titled 'KURUMAGASUMI'
(Haze-Array of Cars) in the Japan Designers Association Exhibition 2014.
Worked on picture scrolls, folded screens and sliding doors for historical dramas and films made by NHK (Japan Broadcasting Corporation), TOEI, and SHOCHIKU film studios, illustrations for advertising media, and painting murals for Buddhist temples and Shinto shrines in Japan.
Please visit her website for more works and information.
Each cover illustration is trademarked by Sun Chlorella Corp. All rights reserved.