To our valued customers, in accordance with LA County Safer At Home order, Sun Chlorella USA will temporarily close down our business operations until at least 04/19/20. Please know that our online store is closed; however, Sun Chlorella products are still available at the following retailers: Thrive Market, Amazon, Vitamin Shoppe, IHerb, All-Star Health, Erewhon, Fresh Thyme, Mother's Market, Sprouts, and select Wholefoods. We understand this may be a frustrating time, so we will have a team to answer any questions you may have starting Monday, 03/23/20. You can reach them by calling 1-800-829-2828 ext 2455 or via email at [email protected] We hope for the health and safety of you all.
Simple Chlorella Udon Noodle Soup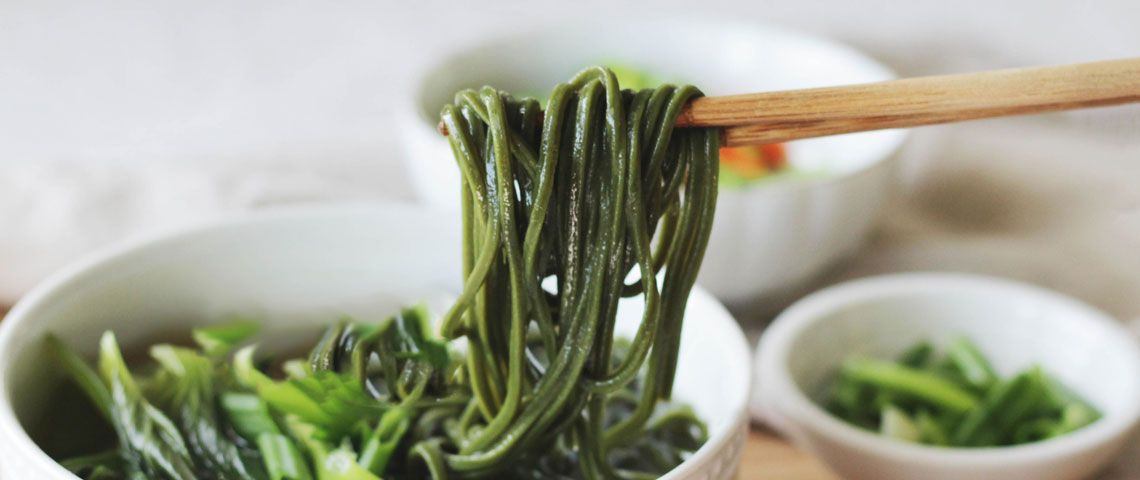 Serves 2-4
Ingredients:
1 box of Chlorella Udon Noodles

4 cups vegetable stock

1 Tbsp soy sauce

Pinch of pepper, to taste

Toppings of your choice (we use bok choy, green onions, sesame seeds, tofu)
Directions:
Prepare a large bowl of water with ice and set aside.

Bring a medium pot of water to a boil. Add the contents of one box of Chlorella Udon Noodles, adjust the heat to medium-low, and cook for 4-5 minutes.

Drain noodles and immediately rinse with cold water and place in the bowl of ice water to stop the cooking process.

In a large pot, heat the vegetable stock, soy sauce, and pepper over medium heat.

Once the soup begins to boil, adjust the heat to low, cover the pot, and let it simmer for 5 minutes.

Once hot, pour the soup over the noodles, add your favorite toppings, and enjoy!