FREE Ground Shipping and USPS Priority Shipping on U.S. online orders over $30.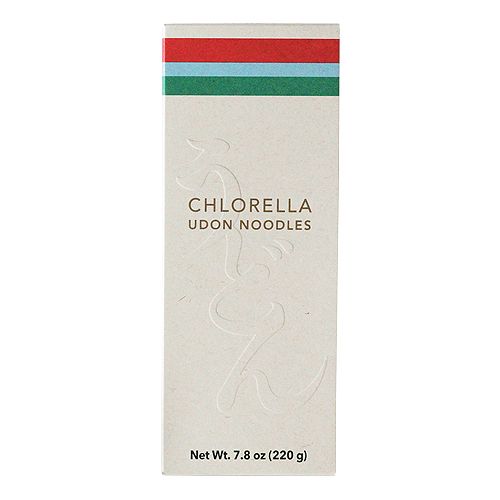 Chlorella Udon Noodles
1 box (4 servings, 7.8 oz)
($1.02/oz)
$7.99
Chlorella Udon Noodles
5 box special (4 servings, 7.8 oz each)
($0.93/oz)

$29.00

Dimensions: 3.7(L)X9.45(W)X1.3(H) (inches)

 INGREDIENTS: Wheat flour, food-starch modified, salt, chlorella powder.
CONTAINS: Wheat. 
Made in collaboration with the prestigious Japanese noodle company, Ishimaru Seimen—makers of udon noodles for over a century— we are confident you will love these nutritious noodles. Make any of your favorite noodle recipes with Chlorella Udon Noodles!

Chlorella Udon Recipes (click to view)
Superior Nutrition, Endless Possibilities!
Chlorella Udon Noodles Creation
Share your recipes on social, tag us @sunchlorellausa or
use #mysc for a chance to be featured.