Chlorella Udon Noodles
Superior Nutrition, Endless Possibilities


Through our relentless pursuit of promoting health and wellness around the world, Sun Chlorella is proud to announce a new, Vegan-friendly product that has just released. Packed with all the nutrition of our Sun Chlorella tablets, granules and powder, our Chlorella Udon Noodles are as green as they are nutritious.
Having the equivalency of 10, 200mg chlorella tablets per serving, there are now even more delicious ways to get the amazing health benefits of Sun Chlorella.
Chlorella Udon can be served hot or cold by incorporating your favorite recipe. 5 minutes of boil-time is all that is needed to invent new ways of enjoying these healthy noodles. Make any of your favorite noodle recipes a healthy one with Sun Chlorella Udon Noodles!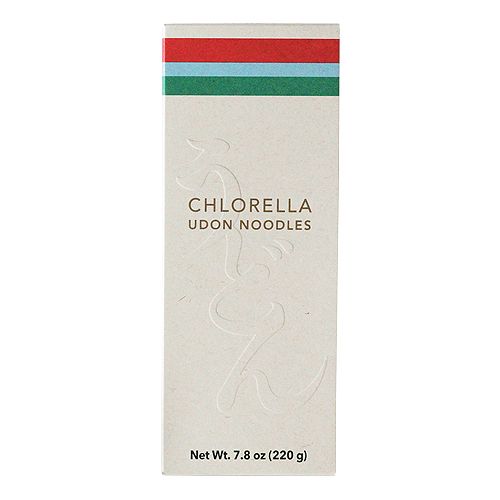 Chlorella Udon Noodles
1 box (4 servings, 7.8 oz)
$7.99

Chlorella Udon Noodles
5 box special (4 servings, 7.8 oz each)
$29.00

Chlorella Udon Recipes (click to view)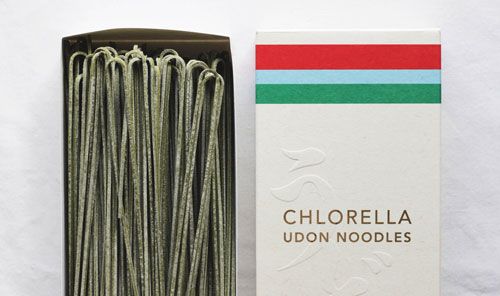 Chlorella Udon Noodles
The possibilities are endless with Chlorella Udon Noodles! With so many ways to prepare udon, we are confident you will love these nutritious noodles hot or cold. Order your Chlorella Udon Noodles today!
INGREDIENTS: Wheat flour, food-starch modified, salt, chlorella powder.

Tell Us About Your Udon Creation
Share your recipe for a chance for it to be featured on our website, social media and other media!