To our valued customers, in accordance with LA County Safer At Home order, Sun Chlorella USA will temporarily close down our business operations until at least 04/19/20. Please know that our online store is closed; however, Sun Chlorella products are still available at the following retailers: Thrive Market, Amazon, Vitamin Shoppe, IHerb, All-Star Health, Erewhon, Fresh Thyme, Mother's Market, Sprouts, and select Wholefoods. We understand this may be a frustrating time, so we will have a team to answer any questions you may have starting Monday, 03/23/20. You can reach them by calling 1-800-829-2828 ext 2455 or via email at customerse[email protected] We hope for the health and safety of you all.
How to Protect Your Skin From the Sun (And Still Get Enough Vitamin D)
By Brandi Black, RHN
How to Maximize Vitamin D With Safe Sun Exposure
    The sun is the best natural source for vitamin D. Our bodies can make more vitamin D from the sun than what we're able to absorb from food sources (
1
). 
    Unfortunately, it's estimated 1 in 5 Americans will develop skin cancer in their lifetime, and 90% of these cases are the result of UVB (ultraviolet-B) exposure from the sun (
2
). But does this mean you should skip out on the sun entirely? Not quite. 
    As an essential nutrient for our health and wellness, vitamin D is vital. Luckily, there's a way to maximize vitamin D levels while still making sure the sun exposure is safe. I'll explain the ways to get vitamin D from safe sun exposure in just a moment, but first, let's take a quick look at why meeting your vitamin D requirement is so important. 

Who is at Risk for Vitamin D Deficiency?
    It's estimated that one billion people worldwide are vitamin D deficient (
3
). In fact, vitamin D deficiency has been deemed "a global health problem."
    As a vitamin we can produce from sun exposure, it makes sense that vitamin D deficiency affects those who live in colder climates and/or don't spend much time outdoors. Vitamin D deficiency also is also common in people with darker skin, as they absorb more UVB in the melanin of their skin than others— which means they require more sunlight to produce vitamin D (
1
). 
    Obesity and health conditions such as Crohn's disease or celiac disease can also inhibit vitamin D absorption (
4
). 
Why Vitamin D is Important
    Vitamin D plays numerous roles in our health. It helps us absorb calcium for healthy bones and teeth, and acts as a hormone by regulating our blood sugar, mood, metabolism and natural weight loss (
2
)(
5
)(
3
). There are also strong links between vitamin D deficiency and breast cancer and autoimmune diseases, such as Irritable Bowel Disease, Rheumatoid Arthritis and Hashimoto's Thyroiditis. This suggests vitamin D is a powerful vitamin for immunity, and may also have antioxidant properties (
3
)(
6
).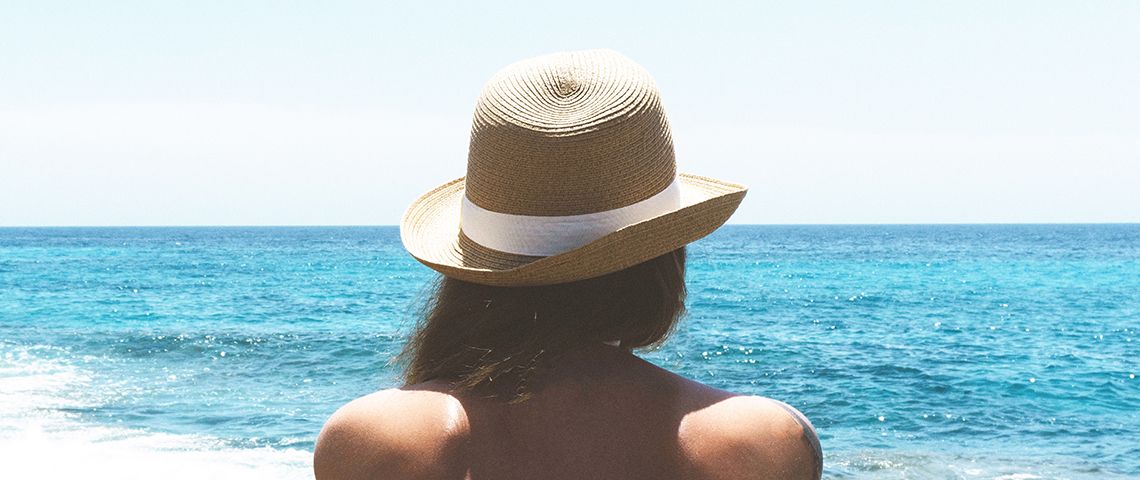 How Much Vitamin D Do You Need?
    According to 
MayoClinic
, the average person needs around 600 IU of vitamin D per day. Of course, this number will vary based many factors: a person's current state of health, climate, age, region, and life stage (for example, pregnant or breastfeeding), skin tone, and how often they spend time outdoors. 
    Now that we've briefly touched on the importance of vitamin D, let's address the dilemma of how to get enough vitamin D from the sun without harming your skin. 

How To Maximize Vitamin D With Safe Sun Exposure
    10-15 minutes of sun exposure 3 times per week can be enough to meet your daily vitamin D requirements (
7
).

Here's how to increase vitamin D levels while still keeping sun exposure to a minimum. 
Avoid direct sunlight between 10am-4pm.
    The sun's UV rays are the strongest between 10am-4pm, so it's best to spend time outdoors outside of these hours on warmer days (
8
). If you're spending an afternoon at the beach, you'll want to pull out your beach umbrella and seek shade during this time frame. It's still possible to produce vitamin D from sunlight while in shaded areas. 
Wear a wide brimmed hat. 
    Your ears, face and neck are most sensitive, and susceptible to sun burns, which is why wearing a wide brimmed hat in the sunshine is not so much a summer fashion accessory, but a safety precaution against UV rays. 

Wear light layers of clothing.
    If you're spending the entire day in the sun and you can tolerate wearing light layers of clothing, such as loose fitting, light, woven shirts, you can block most of the sun's UV rays, while still absorbing helpful amounts of vitamin D (
9
). However, thick layers such as sweaters and tight fitting tops are more likely to block UV rays completely, which you'll want to avoid if you're looking to increase your vitamin D intake. 
Wear a broad spectrum sunscreen with UVA and UVB protection— but not just any sunscreen.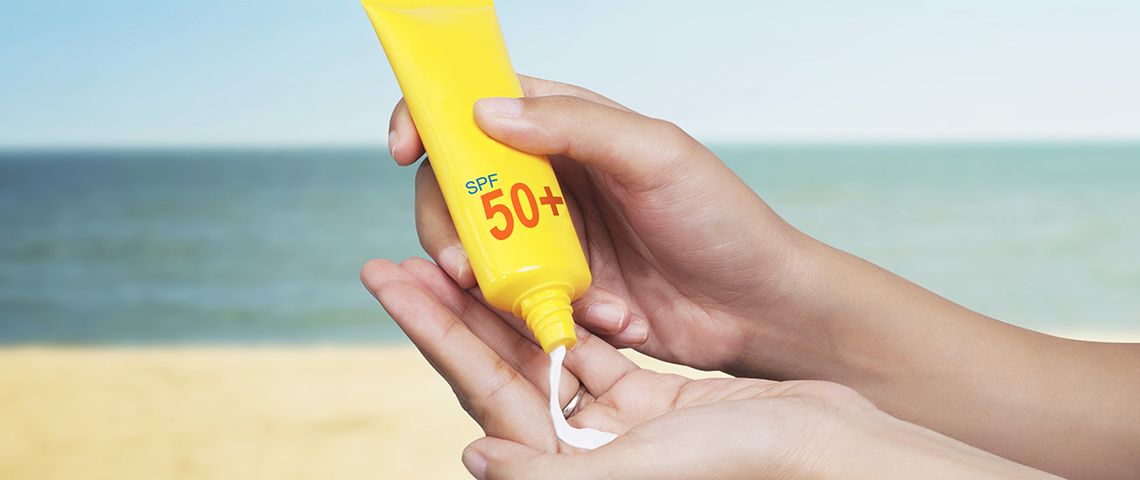 It's heavily debated whether sunscreen is actually good for your skin, or does more harm than sun exposure itself based on the chemicals some types of sunscreen contain. The truth is, applying a broad spectrum sunscreens with UVA and UVB protection before and during sun exposure is crucial for preventing cancer (caused by UVB rays) and premature aging of the skin (caused by UVA rays) (
10
). 
    In fact, according to skincancer.org, "controlled studies have shown that regular use of an SPF 15 or higher broad-spectrum sunscreen reduces your chances of developing melanoma by 50%, squamous cell carcinoma by 40% and premature skin aging by 24 % (
11
). 
    However, it's also true that not all sunscreen is created equal. Most types of sunscreen (perhaps even the one in your beach bag right now) may contain harmful chemicals that are known to interfere with hormone function and cause cellular damage (
12
). 
Click here to learn more. 
Caring For Your Skin Year Round
    Of course, every day skin care is also important to protect your skin from other toxins in the environment, not just the sun. Free radicals (toxins) from air pollution, tap water and our food supply can also damage cells, which directly affects the health and appearance of your skin.