Astarella® Primetime Skin Cream 
(1.76 oz)
---
The skin cream you love is on SALE!  Buy one, get one FREE!  Plus receive a free compact mirror as a gift!
Astarella is the ultimate beauty cream. Revitalize your skin with nutrients that are more powerful than Vitamin C and Vitamin E - all thanks to a unique ingredient in Astarella Primetime Skin Cream: astaxanthin. That along with Chlorella Growth Factor (CGF), an ingredient that supports healthy-looking skin.  

Your trusted Sun Chlorella brand is the first to bring North America these two synergistic ingredients in one cream for the ultimate skin nutrition.
Why you'll love it:
Reduced appearance of fine lines and wrinkles

Locked in hydration  

Improved skin suppleness and radiant looking skin

Improve the appearance of uneven skin tone
With a matte finish that radiates, Astarella Primetime Skin Cream is suitable for all skin types and used all year-round.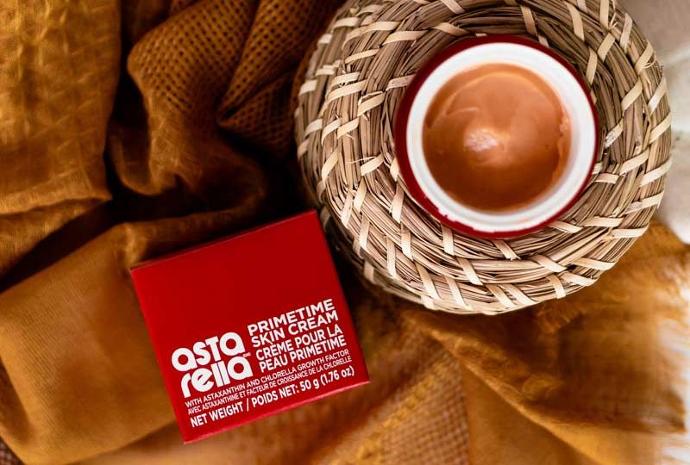 Unlike Anything Else You've Ever Tried
---
"A combination of a unique extract called Chlorella Growth Factor (CGF) and a powerful antioxidant called astaxanthin in Astarella Primetime Skin Cream penetrate deep into the skin and work together to hydrate and nourish skin like nothing else you've ever tried."

We have one goal in mind, user satisfaction.
Dr. Andrew Racette
Board Certified Dermatologist
Omni Dermatology, Phoenix, Arizona