To our valued customers, in accordance with LA County Safer At Home order, Sun Chlorella USA will temporarily close down our business operations until at least 04/19/20. Please know that our online store is closed; however, Sun Chlorella products are still available at the following retailers: Thrive Market, Amazon, Vitamin Shoppe, IHerb, All-Star Health, Erewhon, Fresh Thyme, Mother's Market, Sprouts, and select Wholefoods. We understand this may be a frustrating time, so we will have a team to answer any questions you may have starting Monday, 03/23/20. You can reach them by calling 1-800-829-2828 ext 2455 or via email at [email protected] We hope for the health and safety of you all.
Supplements
Health is Wealth™
Sun Chlorella manufactures and sells the world's premier chlorella and eleuthero supplements. Since our opening in Japan almost 50 years ago, our health supplements have changed lives and won numerous awards, while we've become more connected to the communities we serve than ever before.

We aim to bring life affirming nourishment and wellness to all. Through independent research and study, our supplements are doing more in helping individuals improve their health. Take advantage of our Sun Chlorella products and all of our supplements, including our face creams and pet supplement, and join the millions of people all over the world who enjoy the health benefits of Sun Chlorella.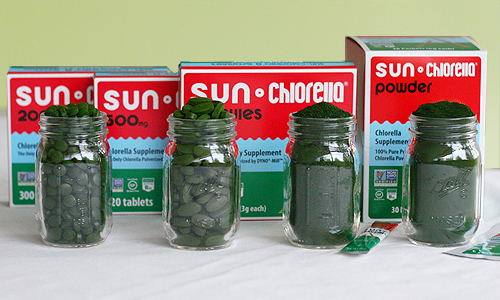 Sun Chlorella
Sun Chlorella is the #1 chlorella in the world. Our harvesting process, combined with the most nutritionally superior species of chlorella (Chlorella pyrenoidosa), gives you more of chlorella's amazing health benefits. With two sizes of tablets, granules and powder, there are more options for your convenience. *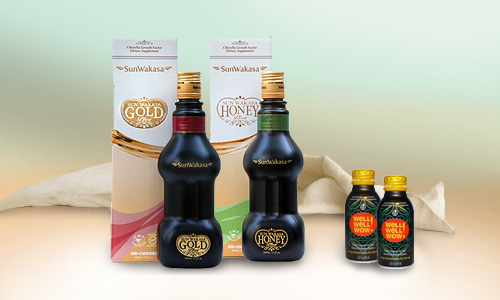 Chlorella Growth Factor (CGF)
Chlorella Growth Factor is a powerful extract harvested from our sun chlorella. It contains the nucleic acids DNA and RNA, which are responsible for all cellular regeneration. When taking nucleic acids as a supplement, you preserve and boost your own metabolic resources. With our delicious health elixirs, you can harness more of this rejuvenating supplement. *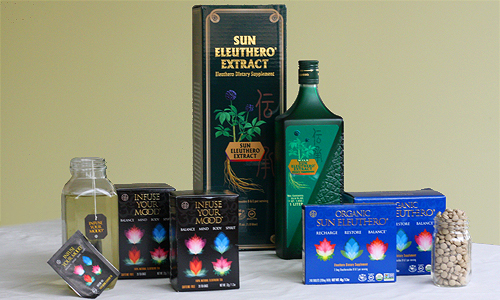 Eleuthero
Sun Eleuthero is made from the adaptogenic herb Eleutherococcus senticosus and has been used for thousands of years helping the body adjust to environmental stress, which helps to increase energy and mental alertness. It works with your central nervous and hormonal systems to moderate how your body responds when you feel tense and anxious. Use our Eleuthero products to restore balance and your focus. *
Contact Sun Chlorella today!
Do you need help deciding which Sun Chlorella product is right for you?
Call us today to learn more about how our products work by talking to one of our helpful customer service representatives. We can also tell you how to begin taking Sun Chlorella and share amazing some stories of transformation.
Call today and remind us to share all the ways you can save with our Auto Ship program
Call Toll-Free: 1-800-829-2828 ext. 2455