Rejuvenating Strawberry Honey Vinaigrette

Incorporate Sun Wakasa Honey Plus into your recipes- not only does it have a sweet honey taste, it also has a powerful rejuvenating properties to keep your cells healthy. Try it today in this Strawberry Honey Vinaigrette recipe!
Not sure how to incorporate Sun Wakasa Honey Plus into your daily life? Look no further!
Homemade dressing is surprisingly easy to make-whip up this sweet strawberry honey vinaigrette in just 5 minutes! Not only is it made from good-for-you ingredients, but it also contains a special element that helps your body renew-our Sun Wakasa Honey Plus! With a sweet honey taste, this elixir contains Chlorella Growth Factor (the nucleotide-peptide complex that allows chlorella to reproduce at a fast rate) that helps repair your damaged cells and renew healthy ones. Rejuvenate your body with this simple and delicious salad dressing-enjoy!
Yields: approximately 3/4 - 1 cup

Ingredients: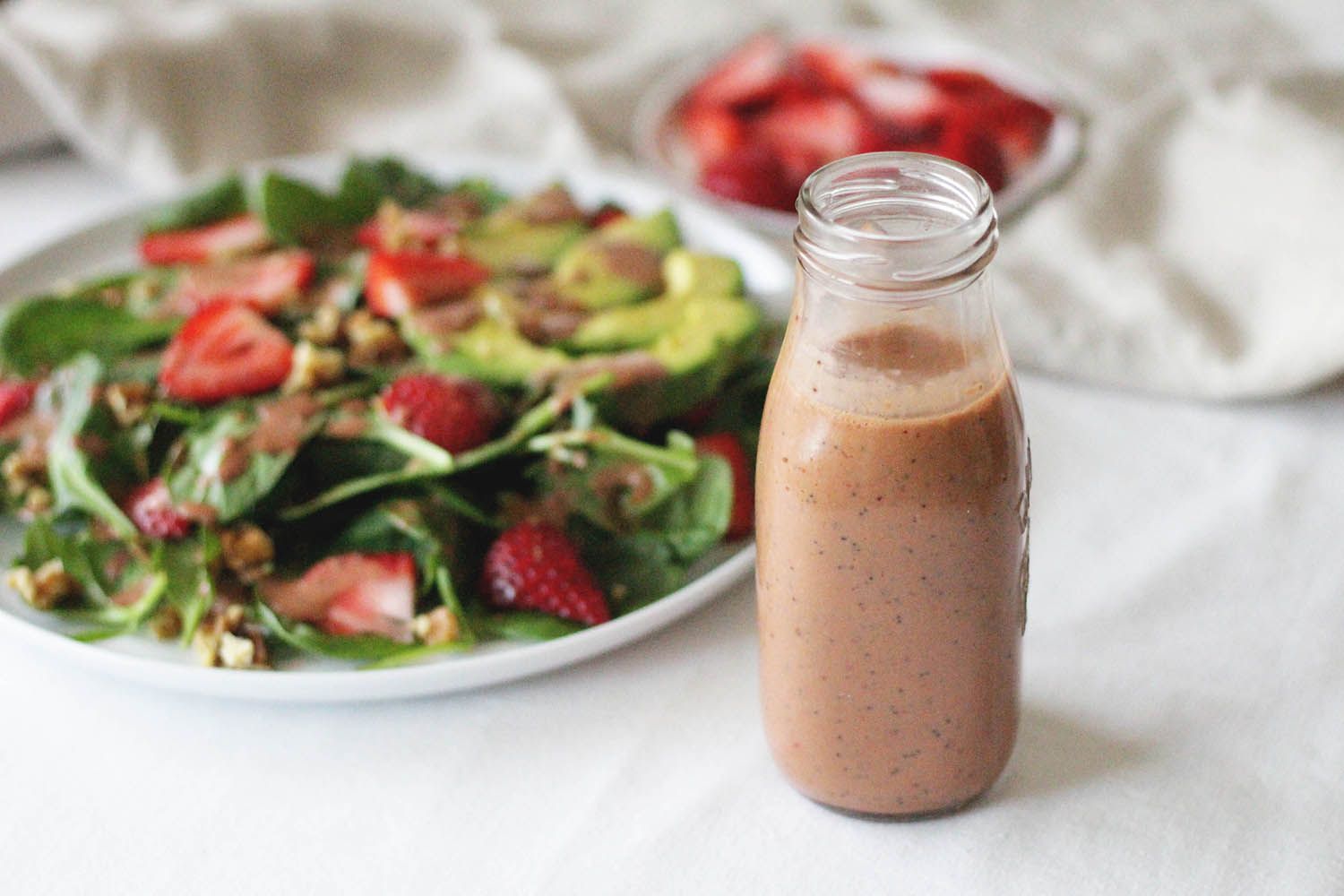 3 Tbsp balsamic vinegar
1/2 cup olive oil
6 medium strawberries, hulled
1 ml Sun Wakasa Honey Plus*
1-2 tsp poppy seeds (to taste)
1/4 tsp sea salt
1/4 tsp pepper
Directions:
Blend all ingredients until combined.
Make your favorite salad (we made a spinach avocado salad with strawberries and walnuts!), add dressing, and enjoy!

*Note: for a stronger honey flavor, add honey to taste.