Rejuvenating No-Bake Honey Cheesecakes

Adding Sun Wakasa Honey Plus to your daily routine is as easy as [honey cheese] cake! With a host of health benefits such as helping to stimulate cellular repair, this rejuvenating elixir is a great addition to your day.
Add a little delight to your day with mini no-bake honey cheesecakes!
With no oven or heating required and just one mixing bowl, this recipe is foolproof. What's the best part? It's made with our Sun Wakasa Honey Plus, which does wonders for your body and your cells. So go ahead and have one (or two!)-the rejuvenating properties of Sun Wakasa Honey Plus make eating these cheesecakes feel just a little less guilty.
Makes 12 mini (3 inch) or 1 regular (9 inch) cheesecake.

Ingredients: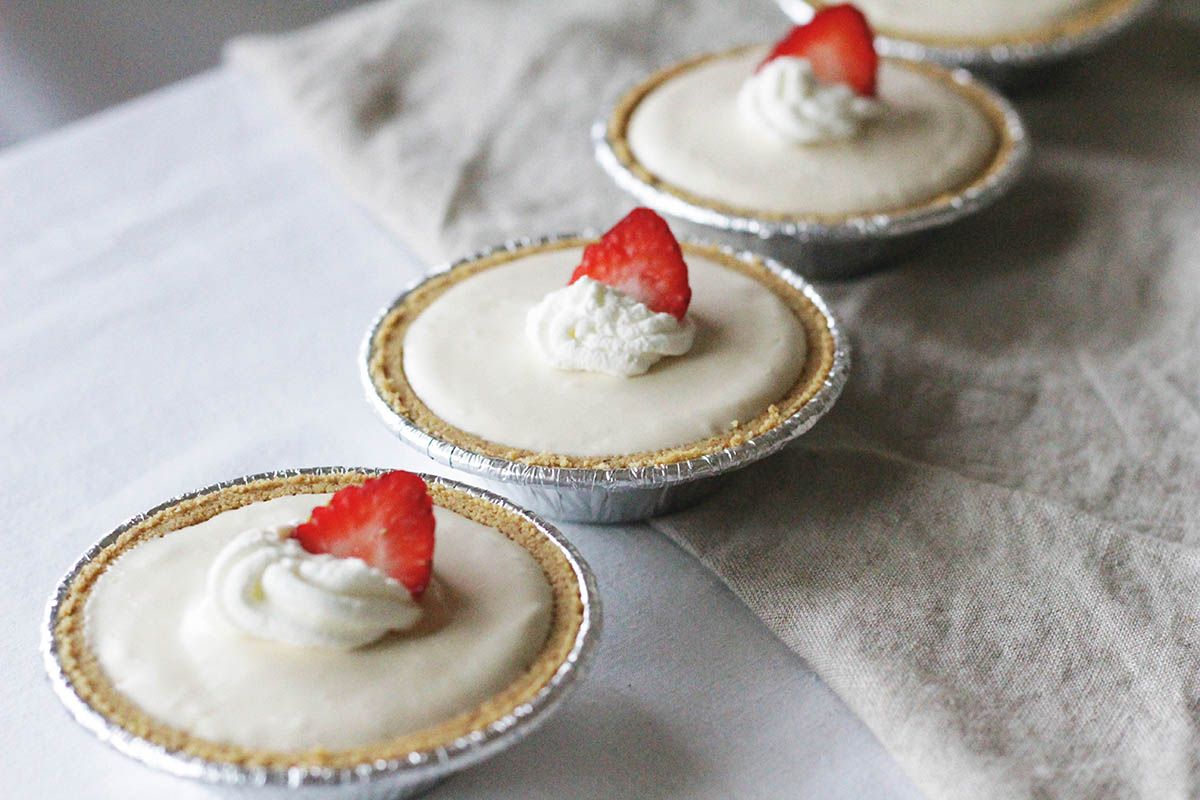 2 packs cream cheese (8 oz each)
1/3 cup light brown sugar
1/3 cup heavy whipping cream
1 ml Sun Wakasa Honey Plus
1/4 cup honey
2 tsp vanilla extract
1 Tbsp unflavored gelatin (1 envelope + 1/2 tsp gelatin)
1/4 cup hot water
12 premade mini graham cracker pie crusts* ( available in the baking aisle)
Directions:
Using an electric mixer, whip the cream cheese until smooth and creamy.
Add the light brown sugar and mix until incorporated. Add the heavy whipping cream, honey, Sun Wakasa Honey Plus, and vanilla extract and mix on high until well-mixed.
Dissolve the gelatin in the hot water, add to the cheese mixture, and beat until mixed.
Immediately spoon the mixture into the graham cracker crusts.* To flatten, use the back of a spoon and flatten in a circular motion. Refrigerate until firm.
Add desired toppings and enjoy!