Cheesy Marinara Chlorella Udon Pasta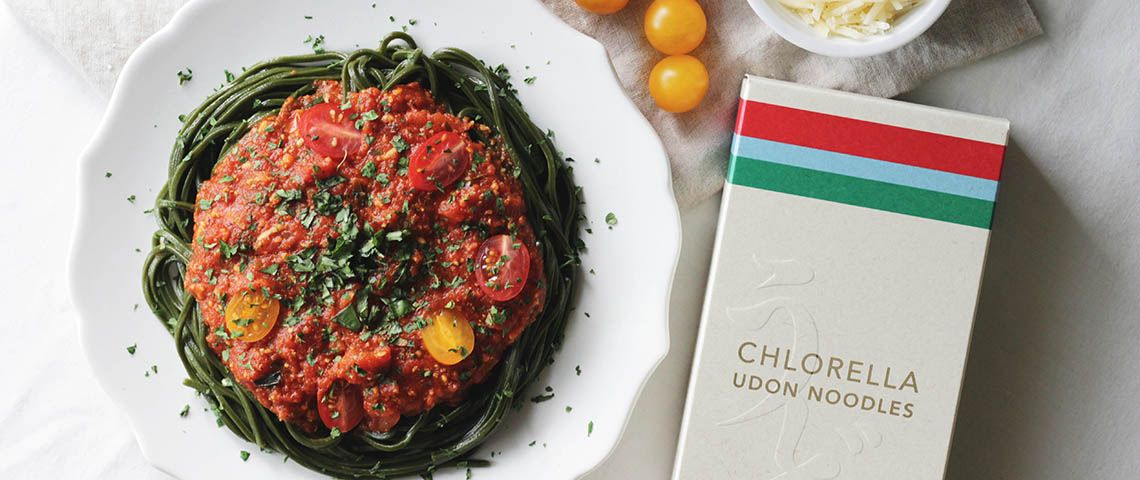 Serves 2-4
Ingredients:
1 box of Chlorella Udon Noodles

3 cups marinara sauce

1/2 cup shredded parmesan cheese*

5-7 large basil leaves, minced

2 tsp dried parsley
Directions:
Prepare a large bowl of water with ice and set aside.

Bring a pot of water to a boil. Add the contents of one box of Chlorella Udon Noodles, adjust the heat to medium-low, and cook for 4-5 minutes.

Drain noodles and immediately rinse with cold water and place in the bowl of ice water to stop the cooking process.

In a medium pot, add the marinara sauce, shredded parmesan cheese, minced basil leaves, and dried parsley. Heat on medium until the sauce starts to simmer.

Cover and heat for another 3-5 minutes.

Top the noodles with sauce and serve immediately.

Enjoy!
*For vegan option, remove or switch to vegan cheese.