*
Shopping from Canada?
 Please note that our Rejuv-A-Wafers are currently not eligible for Canadian shipping. We apologize for the inconvenience, and we thank you for your patience as we work towards making Rejuv-A-Wafers available for Canadian shipping.
Rejuv-A-Wafers® Best Deal
 (

120 Wafers)

Sun Chlorella for Pets - Introductory Special Offer
Pets need greens, too! Our chlorella is just as helpful to pets as it is for us, allowing them to flourish and maintain optimal health. Rejuv-A-Wafers® have received veterinarian approval and are plant-based chlorella superfood treats for pets. Place your order today to receive complimentary special reports! Please note that this offer is exclusive to initial purchase only.
What is included?
2 boxes of Rejuv-A-Wafers® - Chlorella Superfood Treat for Pets (120 Wafers). A total savings of $35.09 (Reg. $77.98)

FREE Special Report #1: Feeding Your Pet the Optimal Diet ($5.95 value)

FREE Special Report #2: My Healthy Pets Newsletter ($2.95 value)

FREE Special Report #3: 15 Health Affecting Facts You Must Know for Your Pet ($5.95 value)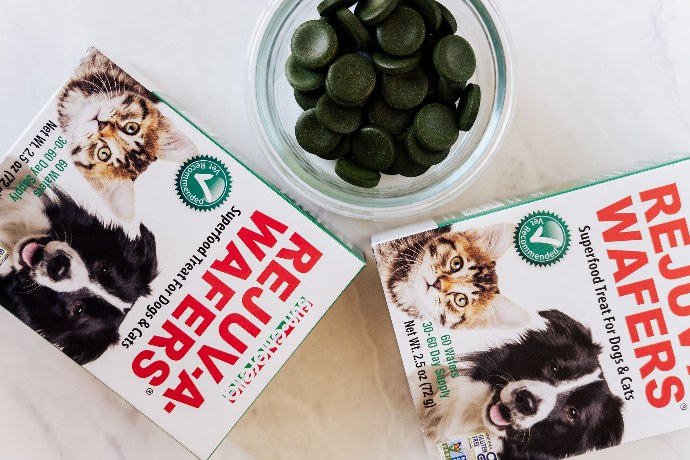 Chlorophyll
Known to support fresh breath and odor. Chlorella has the more chlorophyll than most other plant food.

Chlorella Growth Factor (CGF)
A nucleotide-peptide complex concentrated in nucleic acids—the blueprints of life.

Eleuthero
For increased energy! Eleuthero is a natural adaptogen that revitalizes and rejuvenates your pet's physical and mental stamina and overall well-being.
Lecithin
For healthy skin and a beautiful, glossy coat.

Nutrient Dense
Contains vitamin A, D, & B12, iron, plus more - some of the priciest pet food, vets' formulas and supplements usually don't contain all of these! 

How to Take
---
Rejuv-A-Wafers can be added to your pet's food or given as a treat! It's valuable for pets of all ages!

We recommend 1 wafer for animals up to 50 lbs and 2 wafers to animals 50 lbs and over.

---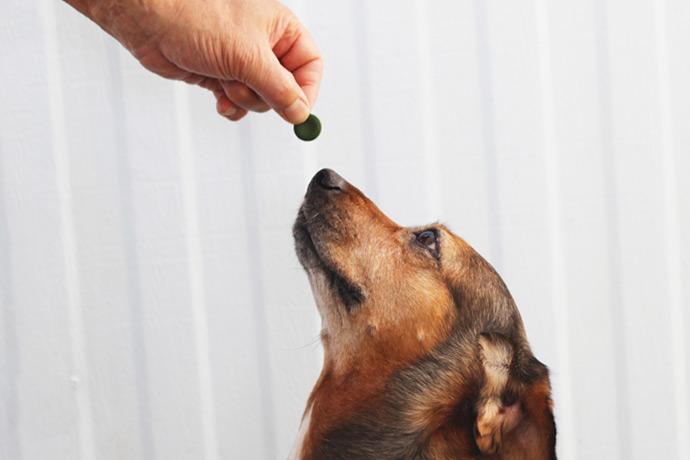 Supporting The Gentle Barn
We proudly support The Gentle Barn who provides a safe habitat for abused and neglected animals and also offers a powerful program that helps at-risk youth and special needs children. 
We provide The Gentle Barn donations to support day-to-day activities and in-kind donations of Sun Chlorella Powder and Rejuv-A-Wafers pet supplements for all of the animals to eat daily, so they can heal and recover with the power of nature's perfect superfood, chlorella.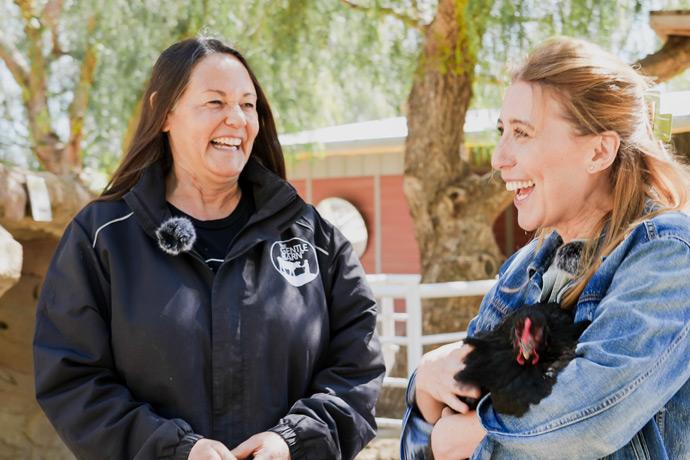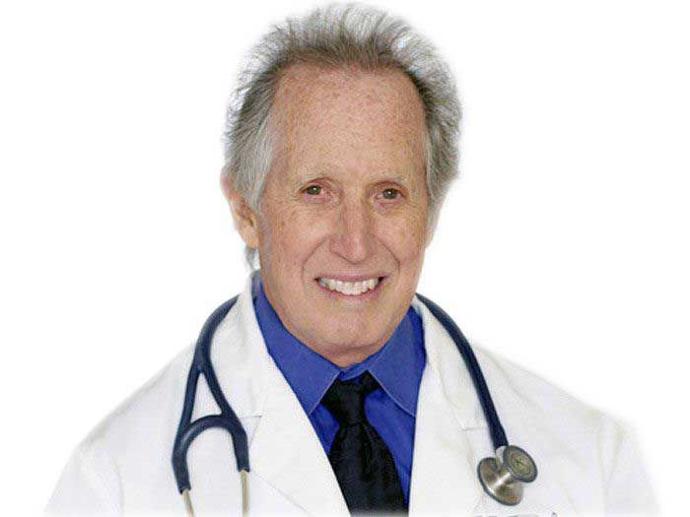 Rejuv-A-Wafers For Healthier Living
---
A breakthrough such as Rejuv-AWafers®, with its chlorophyll, vitamins, minerals and nucleic acids, may help normalize your pet's bowel activity. The result? Lots more energy and healthy living!

Give your pet or animal Rejuv-A-Wafers
®
 and see a transformation of energy, vitality, improved skin and coat, as well as improved digestive processes.