Astarella Primetime Skin Cream (50 grams/1.76 oz.)
Unveil the magic of revitalized, radiant skin with our 2-for-1 deal on Astarella Primetime Skin Cream, a splendid fusion of astaxanthin and Chlorella Growth Factor (CGF). 
It's your secret to achieving that holiday radiance that will turn heads.
What is Astarella Primetime Skin Cream?
---
Astarella Primetime Skin Cream is the ultimate beauty cream. Revitalize your skin with nutrients that are more powerful than Vitamin C and Vitamin E - all thanks to a unique ingredient in Astarella Primetime Skin Cream: astaxanthin. That along with Chlorella Growth Factor (CGF), an ingredient that supports healthy-looking skin.  
Your trusted Sun Chlorella brand is the first to bring North America these two synergistic ingredients in one cream for the ultimate skin nutrition.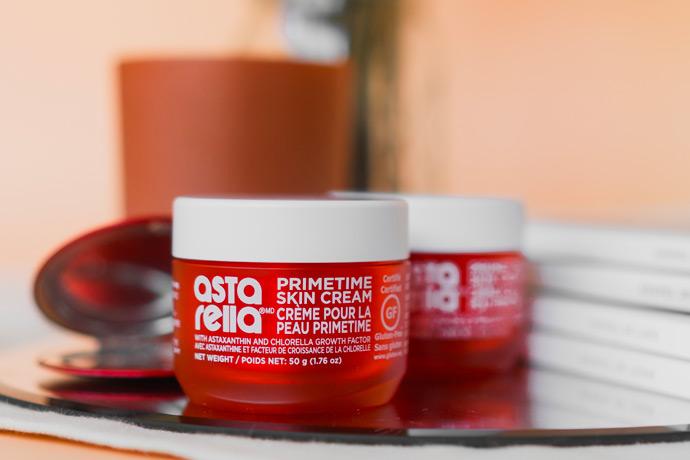 What is Astaxanthin?
---
Astaxanthin (pronounced asta-zan-thin) is often referred to as "The King of Carotenoids," and is becoming increasingly popular for its potent antioxidant benefits.
What is Chlorella Growth Factor?
---
Chlorella Growth Factor (CGF)is a unique nucleotide-peptide complex of nucleic acids that may help support cellular repair and renewal!*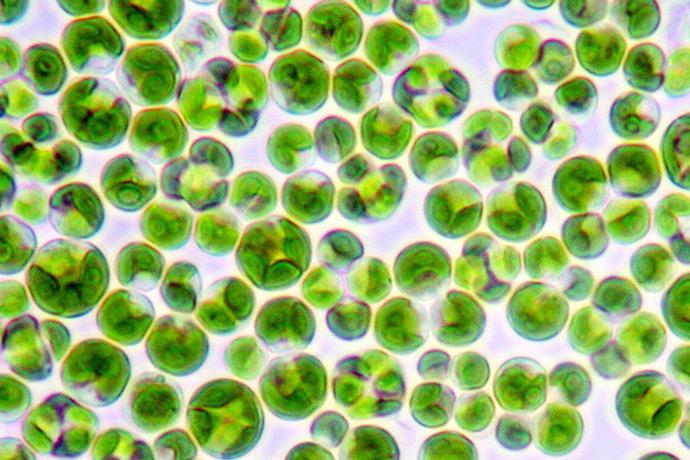 Benefits of Astarella Primetime Skin Cream
With a matte finish that radiates, Astarella Primetime Skin Cream is suitable for all skin types and used all year-round. 

Reduced appearance of fine lines and wrinkles

Locked in hydration  

Improved skin suppleness and radiant looking skin

Improve the appearance of uneven skin tone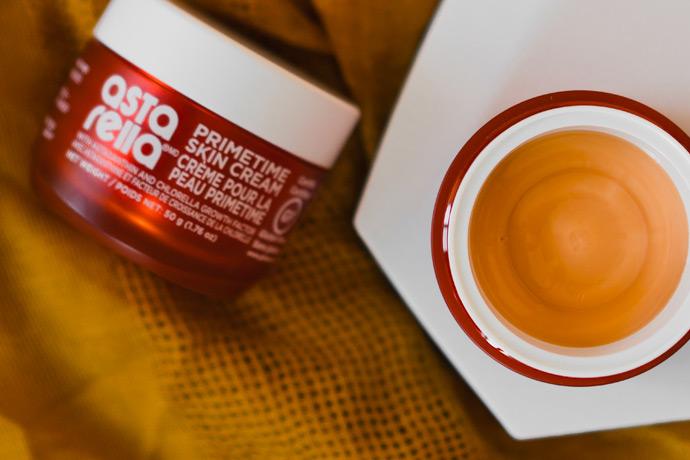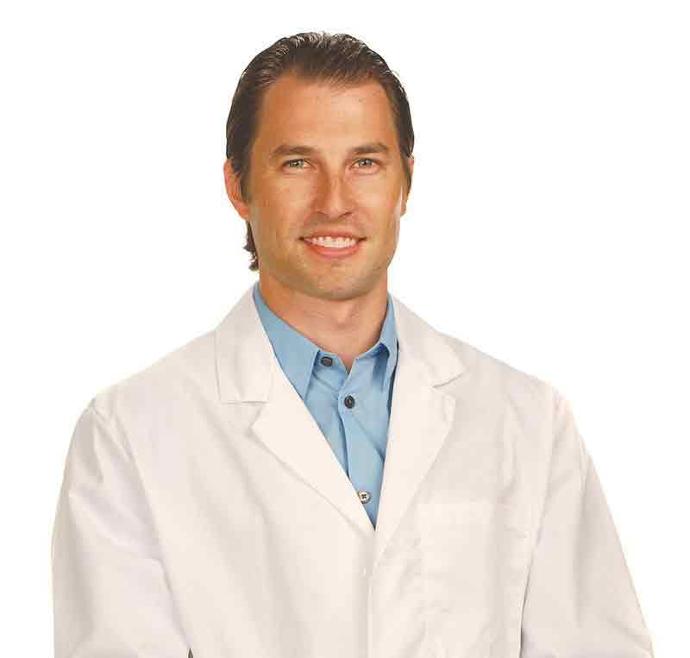 Unlike Anything Else You've Ever Tried
---
A combination of a unique extract called Chlorella Growth Factor (CGF) and a powerful antioxidant called astaxanthin in Astarella Primetime Skin Cream penetrate deep into the skin and work together to hydrate and nourish skin like nothing else you've ever tried.

I first started using Astarella Primetime Skin Cream about a year and a half ago, and I instantly fell in love with it because of the results, the smell and the fact that it's all-natural. Immediately I noticed a difference because it absorbs into your skin and your skin feels moisturized. Within a couple of weeks, my skin was just glowing. You just know when your skin looks good. Of course, when you find something that works for you, you keep using it. I'm just glad I took a chance on it.
Results may vary. All testimonials are from real people and only reflect their results.

Why Choose Sun Chlorella?

Since 1969, A Brand You Can Trust
---
Since 1969 Sun Chlorella has been the leading premier chlorella brand winning prestigious awards for its quality and commitment to education and research. Feel the Sun Chlorella difference!


Corporate Social Responsibility
---
When you purchase from us, you help us continue to support non-profit organizations like The Gentle Barn, an animal rescue organization, and The Midnight Mission, a rehabilitation program for those in need.


Third-Party Testing
---
Sun Chlorella® products are regularly third-party tested for quality assurance.
All products are manufactured under the strictest conditions of sterility and accountability.