To our valued customers, in accordance with LA County Safer At Home order, Sun Chlorella USA will temporarily close down our business operations until at least 04/19/20. Please know that our online store is closed; however, Sun Chlorella products are still available at the following retailers: Thrive Market, Amazon, Vitamin Shoppe, IHerb, All-Star Health, Erewhon, Fresh Thyme, Mother's Market, Sprouts, and select Wholefoods. We understand this may be a frustrating time, so we will have a team to answer any questions you may have starting Monday, 03/23/20. You can reach them by calling 1-800-829-2828 ext 2455 or via email at [email protected] We hope for the health and safety of you all.
Our 100% Money Back Guarantee
Your No Risk, 100% Money-Back, Guarantee

Sun Chlorella Corp. is committed to bringing you the finest, purest chlorella and eleuthero products in the world. For almost 50 years, we have set the standard in the health industry, manufacturing our products under the strictest conditions of sterility and accountability. We honor the trust you place in us and pledge ourselves to your good health.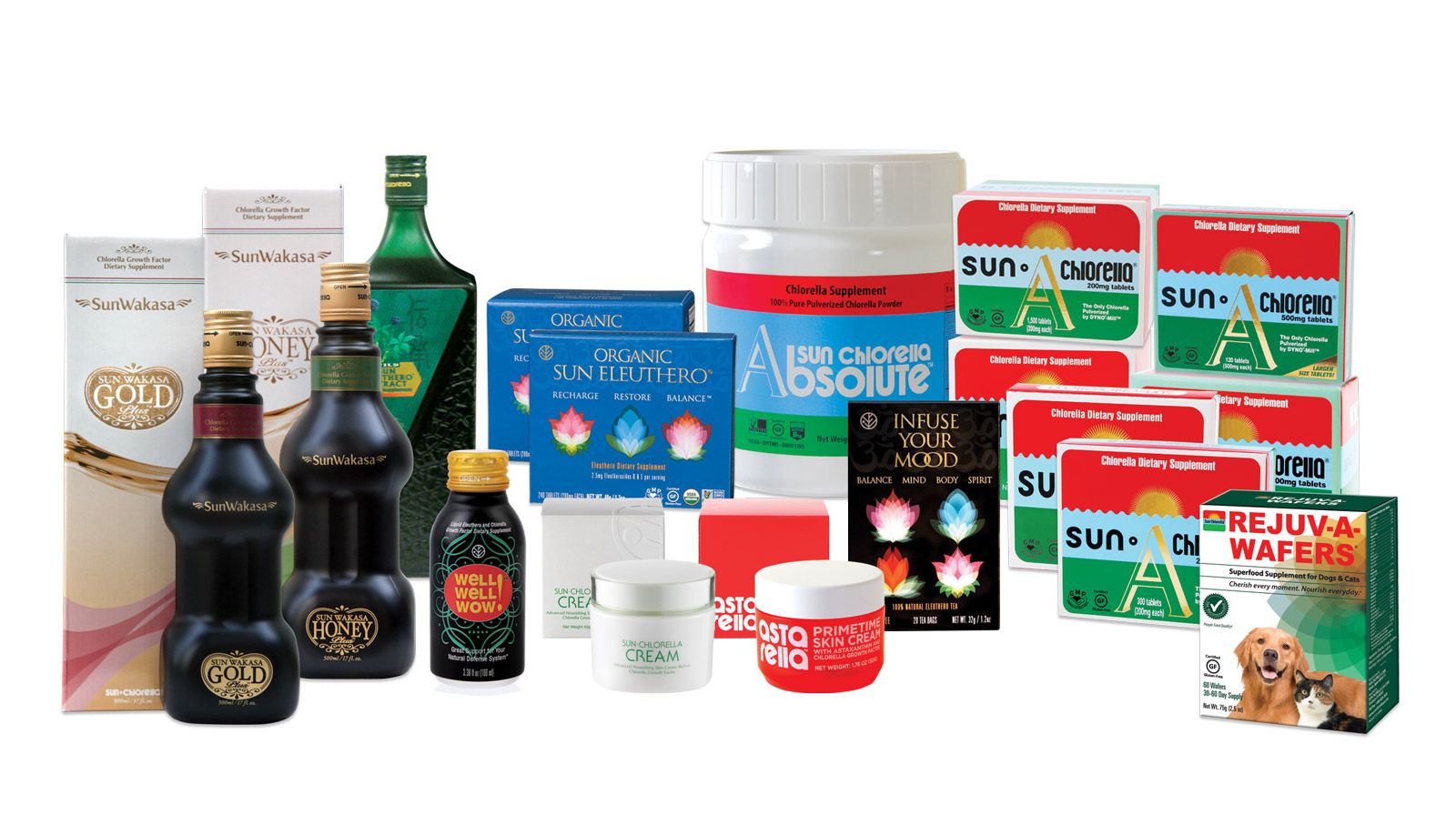 Sun Chlorella USA offers a 90 day Money Back Guarantee (MBG) off your first order to show that you have nothing to lose by giving our products a try. As with any dietary change in your individual nutrition regimen, you should always be willing to try a new product for at least 3 to 6 months to notice any significant benefit. We offer a Money Back Guarantee (MBG) on your initial order only. If you are not satisfied in any way, simply return any unused product within 90 days of purchase for a complete 100% refund. You may keep all of the bonuses that you received with your initial order. No questions asked. No further obligations.
We are aware of NON-AUTHORIZED parties selling COUNTERFEIT Sun Chlorella on Amazon® and eBay®. We are alerting our valued customers, retailers and distributors that we are aware of this issue and actively working to resolve it.
Please note that Sun Chlorella will NOT honor our 60-day Money Back Guarantee for any products sold on Amazon® or eBay® by Non-Authorized Retailers. We recommend that you use caution in buying products from Non-Authorized resellers as some of these products may cause permanent damage to your health.