We are experiencing some technical issues with our website orders. If you experience any issues, please call us at 1-800-829-2828 ext. 2455, M-F 8:30am-5pm PST.
Or leave us an email at [email protected] We will be happy to place your order for you.
Homemade Pistachio Milk - Instant Gratification (no soaking required)
Learn how to whip up healthy and delicious homemade pistachio milk in five minutes.
    Pistachios aren't just for snacking or ice cream. You can also add them to your morning cup of coffee or sip them by themselves to shake up your soy or almond milk routine.
    How? …Pistachio milk!
    It's creamy, mildly sweet and delicious and with no soaking required (as with most products derived from nuts), this pistachio milk recipe is pure instant gratification.
    What's even sweeter is that pistachios are a great source of healthy fats, fiber, antioxidants and various other nutrients. As a bonus, they're one of the lowest-calorie and highest-protein tree nuts.
Enjoy your pistachio milk, which offers these health benefits:
Improved digestive health

Lower cholesterol

Promotes weight loss

Improves eye health
    In only five minutes, you can easily whip up this delicious pistachio milk recipe in the morning before starting your day, while you're brewing your coffee and preparing breakfast …I did! Make this recipe to share or stash away for yourself!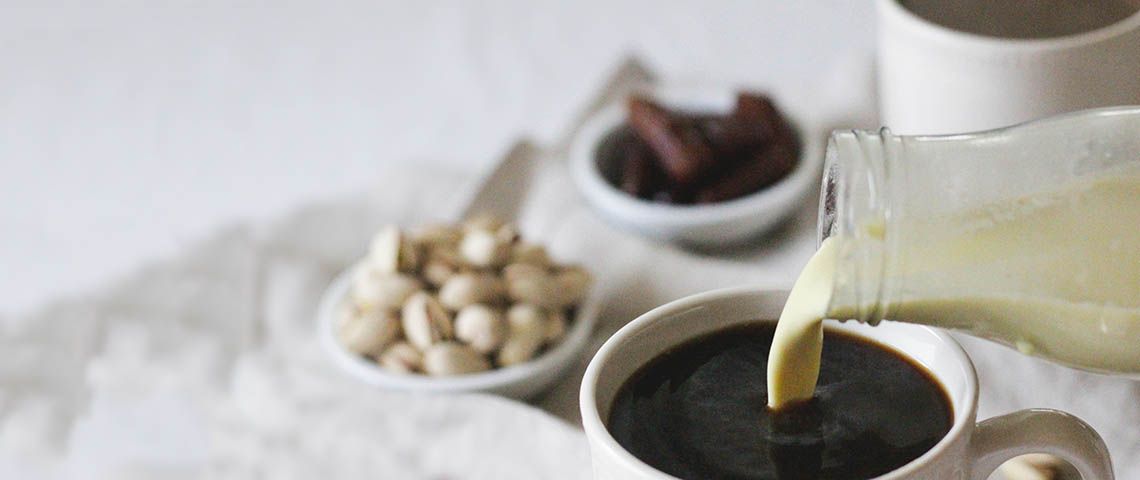 Pistachio milk is naturally mildly sweet, but for those with a big sweet tooth, you can add vanilla extract and dates for additional sweetness.
Equipment
Ingredients
1 cup shelled pistachios, rinsed

4 cups of water

1 1/2 tsp. vanilla extract (optional)

3-4 dates (optional)

Pinch of sea salt
Instructions
Place all the ingredients in blender and blend on high for 1 minute.

Pour milk into a bowl using a cheese cloth to separate the pulp from the milk.

Enjoy!
In an airtight container, store in the fridge for up to 5 days.