Estimated reading time: 3 minutes
Pistachios aren't just for snacking or ice cream. You can also add them to your morning cup of coffee or sip them by themselves to shake up your soy or almond milk routine.
How? With pistachio milk!
It's creamy, mildly sweet and delicious. The best part? No soaking required! With the lack of soaking (as with most products derived from nuts), this pistachio milk recipe is pure instant gratification. The recipe takes just a few minutes to create a vacation for your taste buds. 
What's even sweeter is that pistachios are a great source of healthy fats, fiber, potassium, antioxidants and various other nutrients. As a bonus, they're one of the lower-calorie and higher-protein tree nuts. Sounds like a win-win.
Enjoy your pistachio milk, which offers these health benefits:
Fiber to support digestive health (if pulp is included)

May lower LDL cholesterol

May support eye health
So whether you're looking for a dairy-free alternative, or just another yummy nut milk, this pistachio recipe has you covered. In only five minutes, you can easily whip up this delicious pistachio milk. Put it together in the morning before starting your day, while you're brewing your coffee and preparing breakfast …I did! Make this recipe to share or stash away for yourself!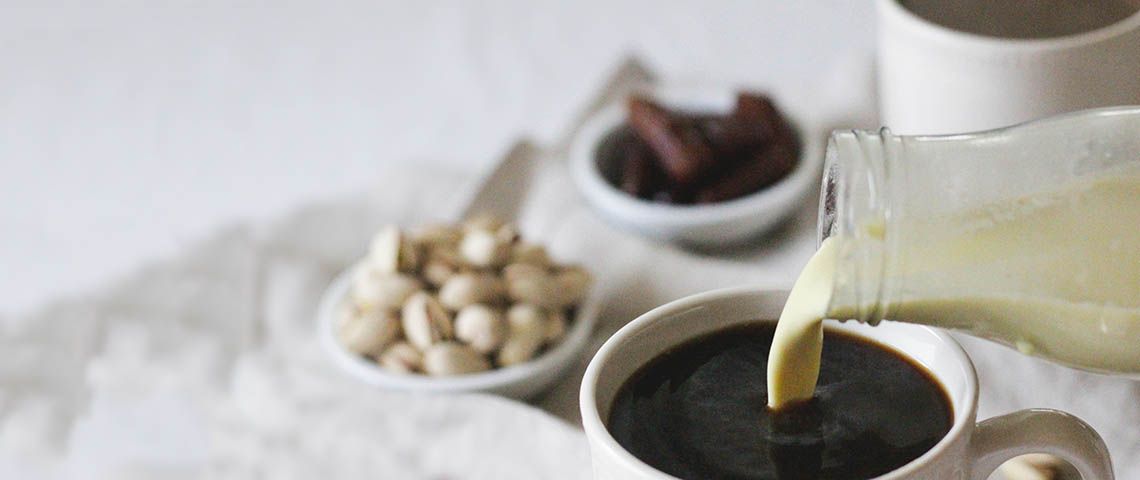 Pistachio milk is naturally mildly sweet, but for those with a big sweet tooth, you can add vanilla extract and dates for additional sweetness. Maple syrup or any of your other commonly used sweeteners are also welcome! After all, this milk is for you, so make it how you like. Some prefer to leave out sweeteners altogether so they can add the pistachio milk to other recipes and control the overall sweetness level then.
Equipment
Blender

Cheese-cloth or nut-milk bag
Ingredients
1 cup shelled pistachios, rinsed

4 cups of water

1 1/2 tsp. vanilla extract (optional)

3-4 dates (optional)

Pinch of sea salt
Instructions
Place all ingredients in blender and blend on high for 1 minute. The further you blend the nuts, the less you'll need to strain out. 

Pour the mixture into a bowl using the cheese-cloth or nut-milk bag to separate the pulp from the milk.

Enjoy!
Store in the fridge for up to 5 days in an airtight container. The milk can settle, so give it a good shake when removing from the fridge and before drinking. 
Your fresh pistachio milk is also great thrown in smoothies, oatmeal, or any other snacks that call for milk. Blend with frozen bananas and your mix-ins of choice for a healthy morning shake or stir into your hot cereal for a new flavor profile. Step aside hot chocolate, heat up a cup of pistachio milk for a heart-warming treat on a cold day. Consume your new treat however you like best, just know your options are limitless!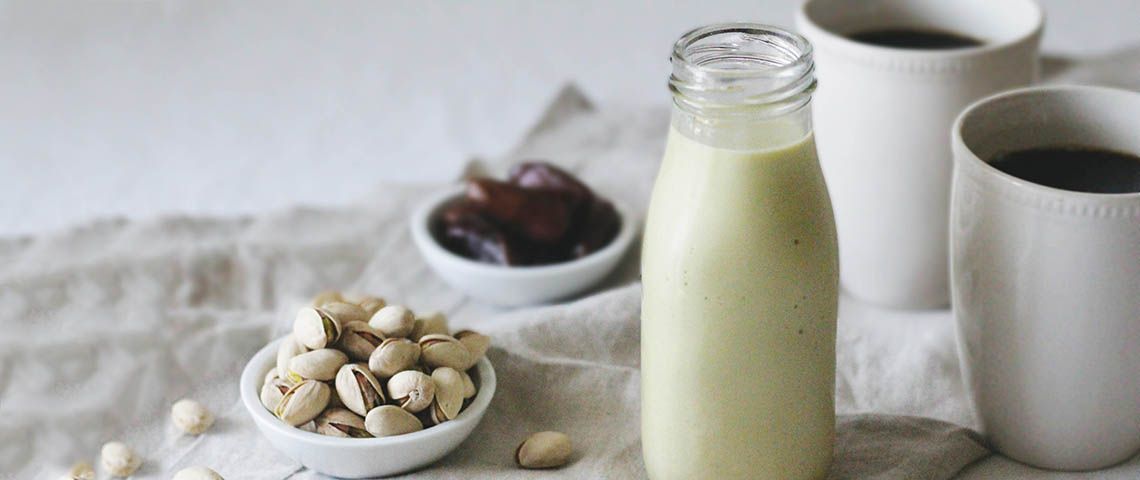 Looking for other healthy foods and recipes? Try a superfood that far surpasses even pistachio's benefits---chlorella! Click here to learn about chlorella, and for more detailed information, click here to see some amazing studies. This superfood can easily be added to many of your favorite recipes!
Author: Marisela Corrado