FREE Ground Shipping and USPS Priority Shipping on U.S. orders over $50.

Stress-Relieving Eleuthero Ginger Iced Tea
Combat the stress of heat, activity, and fatigue with a delicious, ice-cold eleuthero ginger iced tea.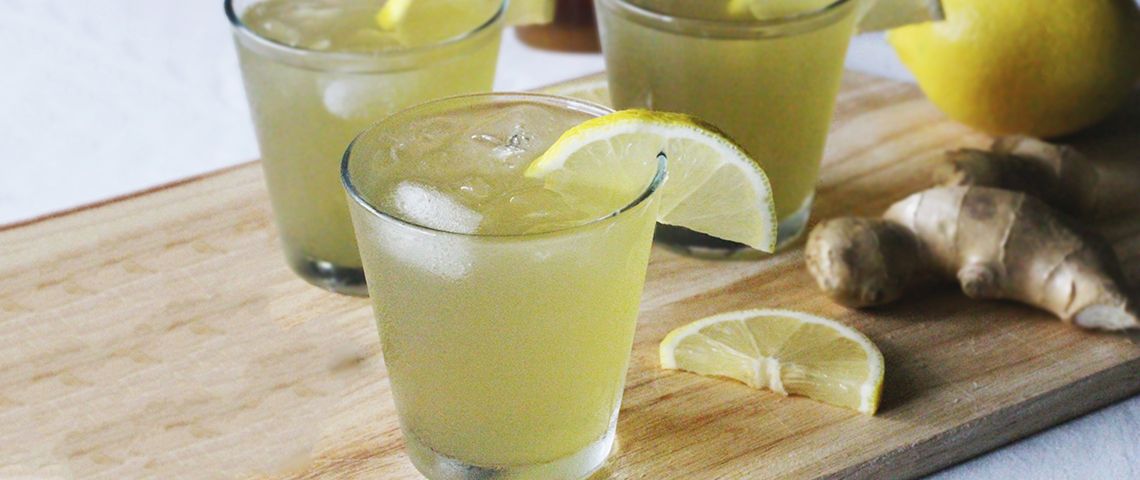 Estimated reading time: 2 minutes

Imagine a drink that not only refreshes you, but may also help your body manage the stress of high temperature, daily activity and fatigue. Made with eleuthero and ginger, this stress-relieving herbal eleuthero ginger iced tea gives you some of the best things nature has to offer, helping you feel renewed and calm, yet alert and energetic.
Eleuthero: Known as the "King of Adaptogens," eleuthero may restore energy and help the body adapt to stress. Used anciently for medicinal purposes and used today for its many natural health benefits, eleuthero is treasured by a variety of people. Research involving professional athletes, astronauts and other professions demonstrates that eleuthero may help to increase your energy so you can get more done—even the most challenging work.(1) This herb can be used to enhance performance, reduce fatigue or simply to defend the body from occasional stress. This herbal supplement can improve health and wellness for a more content life. 
Ginger: Ginger also has a long, admirable history in herbal tradition. It can help with everything from nausea to blood pressure, and even to weight loss and arthritic pain.(2) Ginger can add overall wellness to your body. Combining the comprehensive benefits of ginger with eleuthero makes a winning combination. Ginger is a well-known herb that naturally potentiates, harmonizes and improves the deep circulation of other herbs.(3) Or, in other words, ginger may help eleuthero's rejuvenating power spread more effectively throughout your body, so you can reap the full health benefits of the supplement.  
Keep calm, and carry on!
Yield: 1 quart
Ingredients:
1 one-and-a-half inch piece of ginger, grated

Optional: lemon, to taste (we added 6 half-slices)

Optional: add sweetener of your choice 
Directions:
Put the grated ginger in a pot with 1 quart water. Bring to a boil and reduce heat to a simmer for half an hour or more. The longer you gently simmer the ginger, the more you'll extract its natural goodness and flavor.

Remove the pot from heat and add the Infuse Your Mood® tea bags. Steep for 10 minutes or until flavor reaches personal preference.

Remove tea bags and add ice. You can also add lemon if desired. Enjoy!
Note: The tea has a unique and subtle woodsy sweetness from the herbs alone. People add lemon based on personal taste. Add lemon to your tea only if desired.
READY TO RELIEVE YOUR STRESS?
Get your eleuthero tea
 1. Halstead BW. Eleutherococcus Senticosus Siberian Ginseng: An Introduction To The Concept Of Adaptogenic Medicine. Oriental Healing Arts Institute: Taiwan ROC, 1984. Pp. 25-32.
2. Yance DR. Adaptogens in Medical Herbalism. Rochester, VT: Healing Arts Press, 2013. Pp. 434-436.
3. Yance, p. 434-436