Recipes
Health is Wealth ™
Sun Chlorella wants you to know there are many ways of taking our wonderful supplements to the next level. These recipes were developed within our organization and represent some of the best ideas for creating simple, healthy meals and snacks. Using our chlorella powder, there are countless ways of incorporating its nutritional benefits into your favorite foods.
Our Wakasa Gold and Wakasa Honey Plus products, rich in energy boosting Sun Eleuthero, are another great way to incorporate natural sweeteners infused with Chlorella Growth Factor (CGF) into your recipes. CFG contains the core DNA and RNA nutrients from within the chlorella plant (chlorella pyrenoidosa) that may help rebuild and rejuvenate cells throughout the body.
More about Chlorella | Eleuthero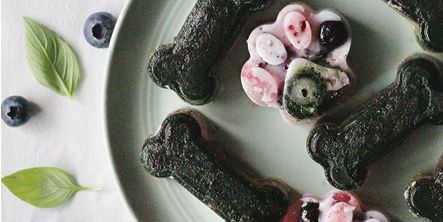 We all like to cool down in the summer with something else besides cold water, like a popsicle or ice-cream. Ahhh, it just cools your core, doesn't it?
But what about man's best friend? Our dogs would like an ice cold treat in the summer time too!
Chlorella Banana Muffins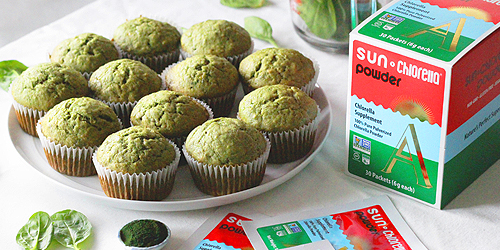 Now, it's even easier to incorporate chlorella into your daily diet. Start with these delicious and easy Chlorella Banana Muffins.
Using our new Sun Chlorella Powder in single-serving packets, we've developed this amazing recipes that you and your family are sure to love.
Rejuvenating Orange Honey Cupcakes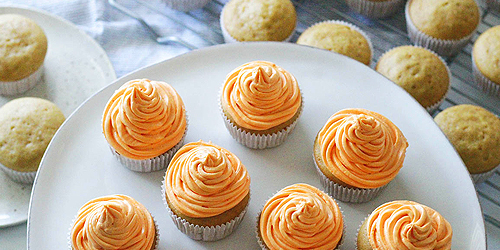 Sun Wakasa Honey Plus can do amazing things for your body, like helping to rejuvenate repair damaged cells. What's the best part? You can add our Wakasa Honey to almost anything!
Get the Rejuvenating Orange Honey Cupcakes recipe here and try something new today in the form of cupcakes. You and your guests will love them.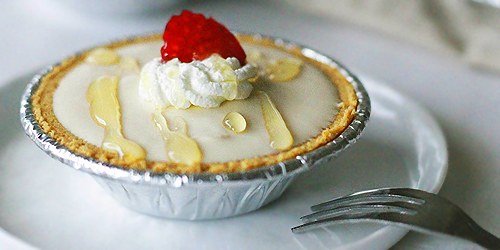 Adding Sun Wakasa Honey Plus to your daily routine is as easy as [honey cheese] cake!
With a host of health benefits such as helping to stimulate cellular repair, this rejuvenating elixir is a great addition to your day.
Shamrock Chlorella Coconut Butter Cookies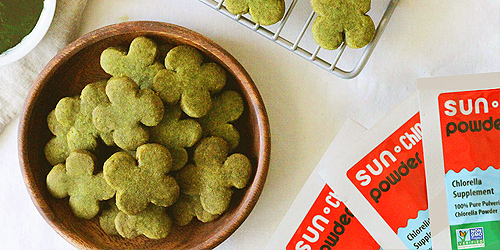 With our NEW Sun Chlorella Powder, you can get as creative as you want. Jazz up your morning smoothie, or incorporate it into your favorite recipes. Here at Sun Chlorella, we love putting chlorella into our desserts. So in celebration of St. Patrick's Day, we made these mini shamrock shaped chlorella coconut butter cookies!
Incorporate Sun Wakasa Honey Plus into your recipes- not only does it have a sweet honey taste, it also has a powerful rejuvenating properties to keep your cells healthy. Try it today in this Strawberry Honey Vinaigrette recipe!
Not sure how to incorporate Sun Wakasa Honey Plus into your daily life? Look no further!