Prop 65 FAQs
1. WHAT IS PROP 65?
Proposition 65 (Prop 65) ONLY applies to the state of California and it requires the State to publish and maintain a list of chemicals known to the state of California to cause cancer, birth defects, or other reproductive harm. The list has continually grown and contains 900+ chemicals, including naturally-occurring substances, like lead and mercury. It has also expanded to cover water to supplements, play-place equipment, hardware, and everything in between. In California, you will see the warnings at amusement park entrances, restaurants, coffee shops, and on the majority of products in grocery stores. A product without such warning does not necessarily mean that the product is free of the same substances at similar levels. You will find a Prop 65 warning in just about everywhere in California. Some levels of substances from Prop 65 are low that not even Mother Nature can pass Prop 65's guidelines, as some occur naturally in the environment.
2. WHAT KINDS OF FOOD ARE AFFECTED AND IS MY FOOD SAFE?
A Prop 65 warning does not automatically mean that a product is unsafe. Practically all whole foods contain one or more of the substances recognized by the state of California as harmful. The Prop 65 exposure standards are strict that whole foods such as carrots, apples, tomatoes, green beans, lettuce, potatoes, and corn contain exposures in excess of Prop 65 limits. For example, green beans contain 28.75 micrograms of lead in a one cup serving, which is an exposure of approximately 50 times the allowed Prop 65 levels and would require a warning if it were sold in supplement form (1). Remember that Proposition 65 is a "right to know" law based on the notion that members of the public have a right to know when they are being exposed to listed carcinogens or reproductive toxins. We believe and adhere by the safety levels for lead, cadmium, mercury, and arsenic (the four most common heavy metals found in foods).

3. WHY ARE HEAVY METAL MINERALS IN MY FOODS?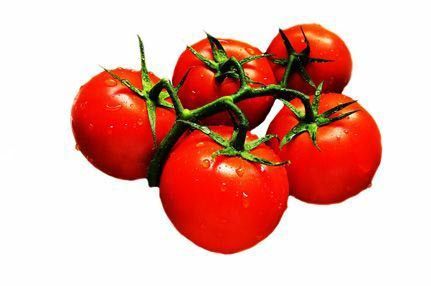 Naturally grown plants absorb metals and other trace chemicals from the soil in which they are grown. Air quality, temperature, rain quality and seasonal conditions also affect the growing of foods including fruits and vegetables. Plants are well-known to contain substances that exceed those allowed exposures on the Prop 65 list.
All Sun Chlorella products fall within the guidelines for any/all of the chemicals listed by Prop 65 and can be safely consumed.

4. WHY DOES SUN CHLORELLA USE WARNINGS LABELS?
Sun Chlorella has placed the Prop 65 warning on our product in order to avoid costly litigation over Prop 65 compliance. Until Prop 65 compliance is more clearly defined by the Courts and the State of California, Sun Chlorella will comply with the notice requirements because penalties for not having the warning can be significant. We at Sun Chlorella USA test every batch (lot) of Sun Chlorella to eliminate any possible contamination. In our testing that is conducted on a regular basis, our product has been found to NOT have any lead and/or mercury. In addition, Sun Chlorella may help decrease chemical toxins in the body and is considered nature's most potent purifier. The antioxidants in chlorella also play a major role in protecting us from free radical damage.

www.p65warnings.ca.gov